Planting Vetiver for erosion control and bank stabilization.
Chrysopogon zizanioides, is commonly known as vetiver.
Vetiver grass has a special root system that works above and below ground, to ensure steep soil stabilization and erosion control. Vetiver's roots grow downward, 2 metres (7 ft) to 4 metres (13 ft) in depth, deeper than some tree roots. The sturdy, hard stems create hedges, which act to protect the topsoil, dissipate wind and water energy, slow down water flow, trap sediments, and control water runoff. There are at least 11 species of vetiver and lots of cultigens and cultivars. There is one species, Chrysopogon zizanioides, that is sterile, so there is no concern about it being invasive.
This current planting project aims to protect our newly graded road, by stabilizing the banks.
Thanks to Alberto Rodriguez for the Vetiver.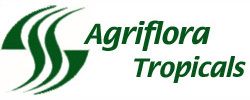 And gratitude to Summer Powers, who brought her two friends, Serena Tsui and Katherine Tsui to volunteer as well, for ten days. (Summer first volunteered here in 2015 with a Globalworks Teen Team, lead by Scott Page). We love returners. Thank you ladies!
Please see this page for info about volunteering at Las Casas de la Selva, Patillas, Puerto Rico. We always appreciate the power of people who love our biosphere.
July 2017