The mahoe tree, Talipariti elatum, was planted nearly 30 years ago at Las Casas de la Selva, and we are currently thinning the mahoe plantations. This rare and beautiful wood is available in various dimensions, including very large slabs. Help support sustainable forestry in Puerto Rico by buying our wood, and sharing this info widely.
All Mahoe lumber at $20-$24 per board foot, unless otherwise stated.
Images show both side of each piece.
Please ask if you want the slabs cut smaller and/or fitted into Flat Rate mailing boxes.
A large Flat rate box to USA is $18.95
Priority Mail Large Flat Rate Boxes Size A) 23-11/16″ x 11-3/4″ x 3″ Size B)12″ x 12″ x 5-1/2″
All dimensions are bigger than the specs below and the average width is taken on tapered slabs.
Please contact us for Mahoe turning and carving blanks.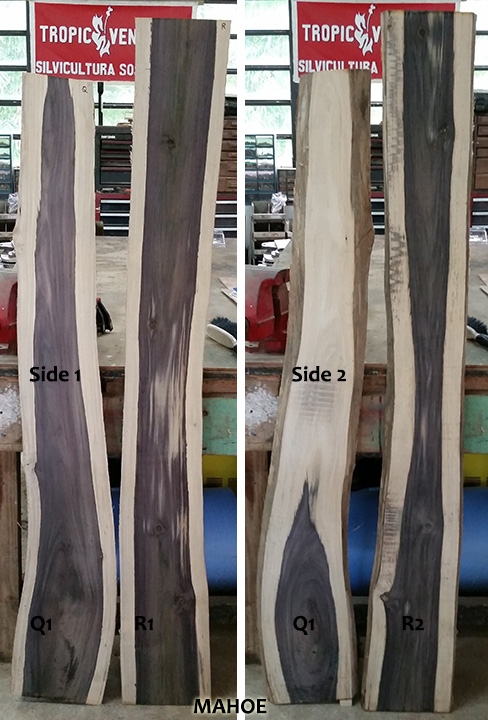 Q: 59″ x 5.5″ x 1″=2.25 board feet =$45.00
R: 65″x 5.5″ x 1″ =2.48 board feet =$49.60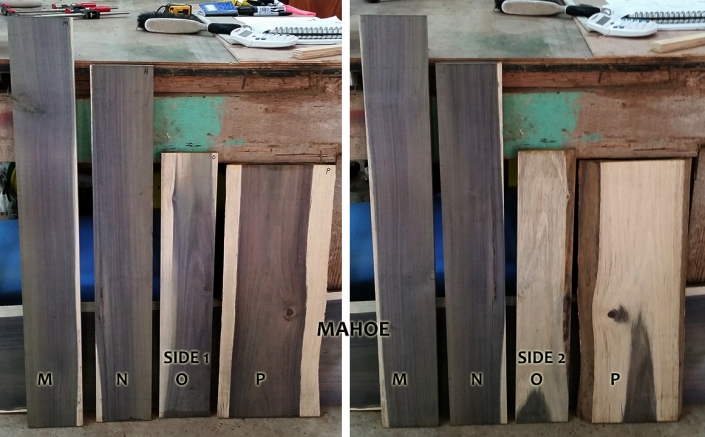 I: 48″ x 8″ x 1″= 2.66bft = $47.88 (discounted for check on one end)
J: 47″ x 6.5″ x 1″= 2.12bft =$42.40
K: 57″ x 6″ x 1″ = 2.37bft =$47.40
L: 70″ x 5″ x 1″ = 2.43bft = $48.60 SOLD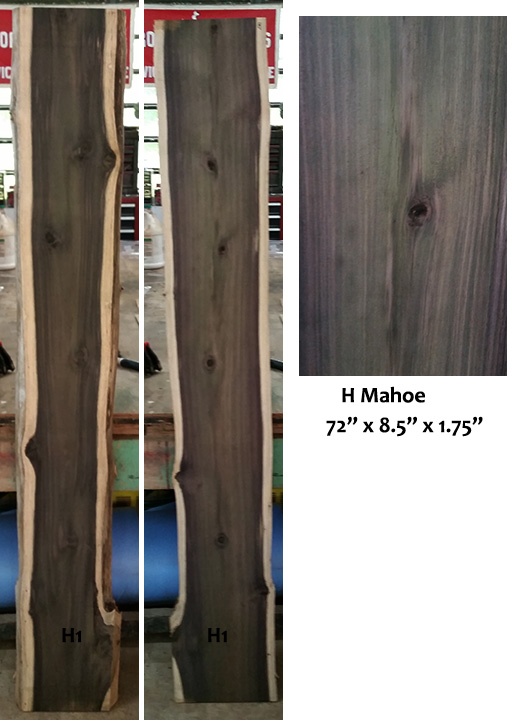 H: 72″ x 8.5″ x 1.75″ = 7.43bft = $148.60 SOLD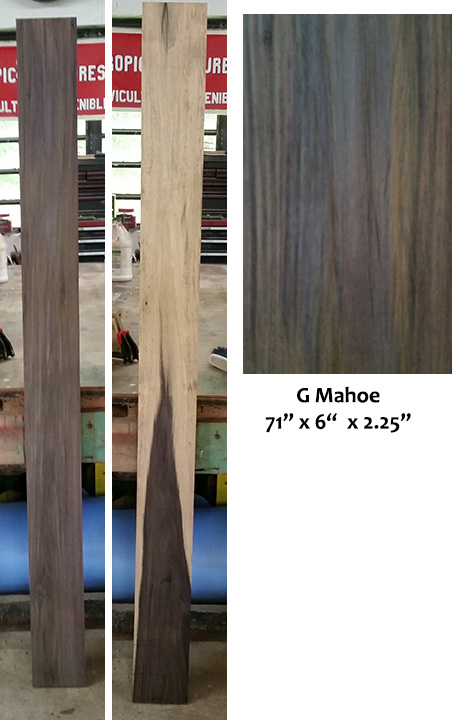 G: 71″ x 6″ x 2.25″=6.65bft =$133.00 SOLD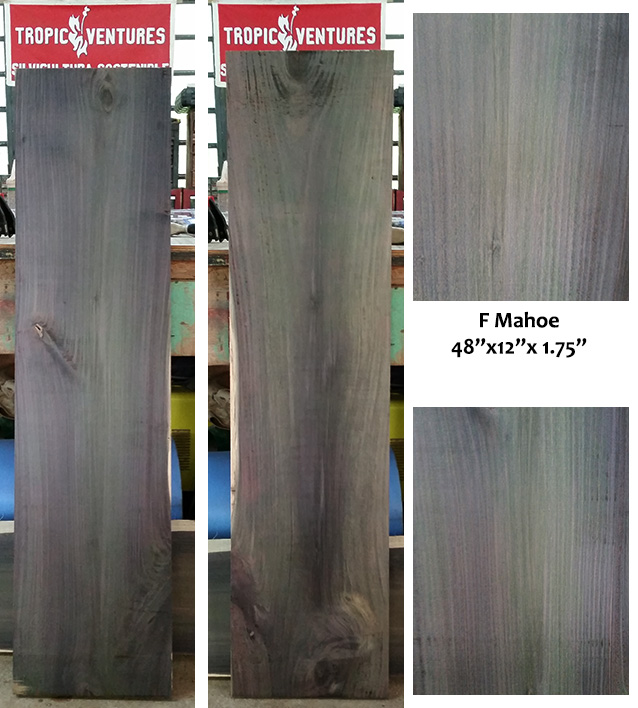 F: 48″ x 12″ x 1.75″=7bft=$168.00 A real primo slab. SOLD