Students from Biola University, California, spent three days with us, and with them we started the BIG project of 2017. In preparation for The Bridge and Road Building Project, we cleared the lower trail of much undergrowth and built a small shed for protection of equipment and supplies whilst building the bridge. Thank you everyone for your hard work and great enthusiasm, we really enjoyed your company here at Las Casas de la Selva.
Thanks to volunteer Juan Reyes, and to Magha Garcia for her wonderful food.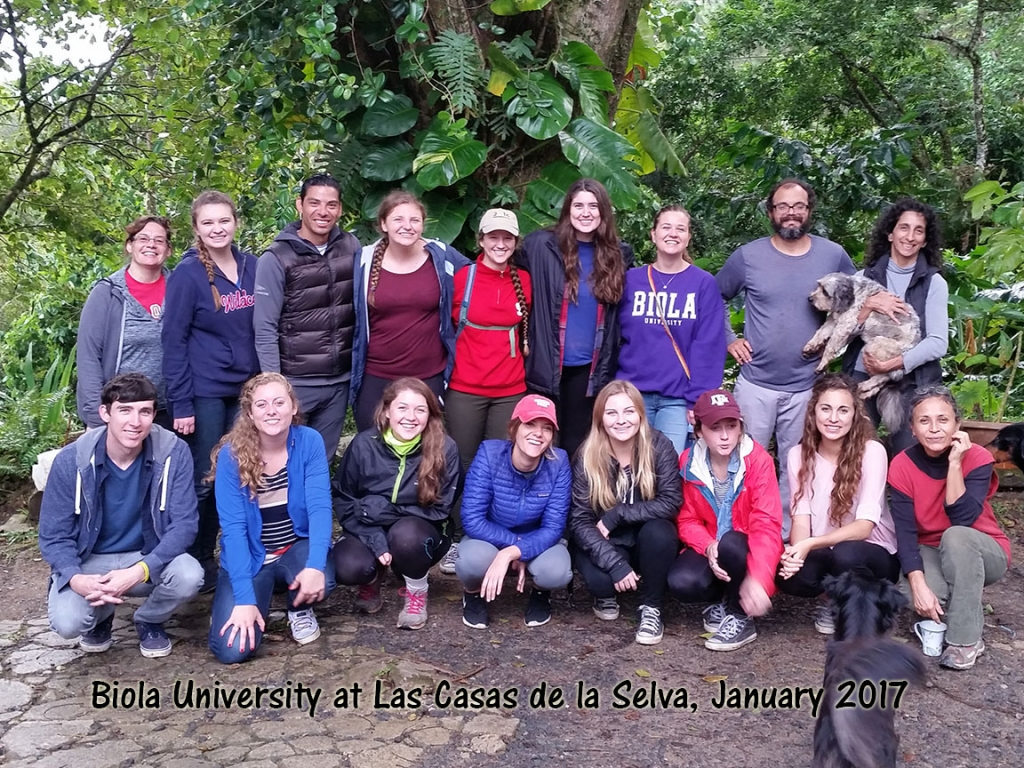 This bridge and road building project is only possible through a generous grant from the Salomon Family Foundation, (Pat and Julio), and donations from Roland Pesch, (USA), Mark and Vanessa Evans, (UK), and Starrlight Augustine, (Norway). Please contact 3t if you are able to help with projects in person, in kind, or financially.
Images by 3t Vakil January 2017