"What is Mahogany Hardwood? Creating Clarity from Confusion"
Thrity (3t) Vakil

There has been a decline in the amount of genuine mahogany in the world over the last century, due to over-harvesting. Many red-colored woods have taken the place of mahogany by default, and the reasons why mahogany became the wood that the world fell in love with, have been lost in the saw-dust.
When we speak of Mahogany hardwood we generally mean the hardwood that wowed the western world in the 1800s, became a significant indicator of status, and continued to be a best-selling wood for interiors, exteriors, furniture, and boats right up into the 20 century, when it became understood that over-harvesting was leading to the possible extinction of this species, of the genus Swietenia. As a forester, Mahogany lover, and artist, I recently enquired with Home Depot to ask them what species of tree they were calling Mahogany, as the pictures on their website did not convince me. It took four attempts over a few days before I received a response.
This was their response: "The species is Mahogany eucalyptus, New South Wales Eucalyptus".
The wood that Home Depot are selling online as Mahogany is not, in fact, Mahogany. It is Eucalyptus, from the Myrtaceae family, of which one species, Eucalyptus robusta, is known commonly as Swamp mahogany, and another, Eucalyptus resinifera, is commonly known as Red Mahogany. Neither are authentic mahogany, as are none of the Eucalypts.
I am also an apprentice botanist, and their response made me a little mad given that I had specifically asked for the botanical name- the genus and species. Common names are just flat-out misleading.
The only hardwoods that can truly be called Mahogany are from the Meliaceae family, Swietenia mahagoni (commonly known as Dominican, Cuban, West Indian, or small-leaf mahogany), Swietenia macrophylla (commonly known as Honduran or large-leaf mahogany), and Swietenia humilis, (commonly known as Pacific Coast Mahogany). All species of Swietenia are CITES-listed.
As of the last century, a naturally occurring hybrid, a cross between the small-leaf and the big-leaf mahoganies has made it's way onto the mahogany stage, it's name is Swietenia x aubrevilleana, and is a true and genuine mahogany. This tree was planted extensively in Puerto Rico.
Using a common name and calling a wood 'Mahogany' can be misleading as we can see from the Home Depot example. How many woodworkers have bought this wood, thinking that they were getting the genuine thing? The over-harvesting of mahogany led to lesser-known woods, with reddish colors, being sold knowingly or unknowingly to woodworkers as Mahogany, whom, if they had never used the genuine article, remained in the dark.
Over the last few decades, a species known as 'African Mahogany' has been available on the wood market. This is Khaya ivorensis,which is in the same family as the genuine mahoganies, but it is NOT mahogany, except by common name. Also in the Meliaceae family, are Entandrophragma cylindricum, commonly known as Sapeli, and Entandrophragma utile, commonly known as Sipo, two other African tree species that became mahogany substitutes as the genuine wood became scarcer to find, and became listed as endangered. Another in the same family is Toona calantas,commonly known as 'Phillipine Mahogany', but it is not genuine mahogany either.
There are many examples of wood being sold under the trade name 'mahogany'.
Other Mahogany substitutes:
'Philippine mahogany', sold in North America is NOT a mahogany at all, but could be any species from the genus Shorea, in the family Dipterocarpaceae. Similarly with 'Borneo Mahogany', trade name Meranti, which is in the family Calophyllaceae.
'Santos Mahogany' or Myroxylon balsamum, a deep red and oily wood, from Central and South America, in the Fabaceae family, not the mahogany family.
The mahogany used by the Chippendale furniture company in the 1800s was Swietenia. Only the genus Swietenia comprises the four authentic mahoganies that are known by wood connoisseurs for workability, stability, durability, pest resistance, and above all an unmistakable beauty. Anything else is another type of hardwood.
Sustainable harvests of plantation Swietenia macrophylla are currently coming out of Fiji, and Puerto Rico is currently a go-to place for Swietenia mahagoni, Swietenia macrophylla and the stunning hybrid, Swietenia x aubrevilleana, which was planted for timber by the International Institute of Tropical Forestry, and private land-owners, in the last century.
Puerto Rico Hardwoods is a new company born from the Tropic Ventures Sustainable Forestry Project in Patillas, Puerto Rico, established in 1983, that sells genuine mahogany and the hybrid. Please enquire.
All permits are in place from The Department of Natural Resources in Puerto Rico, along with a successful history with the Forest Service, and International Institute of Tropical Forestry, based in PR, a US territory. www.prhardwoods.com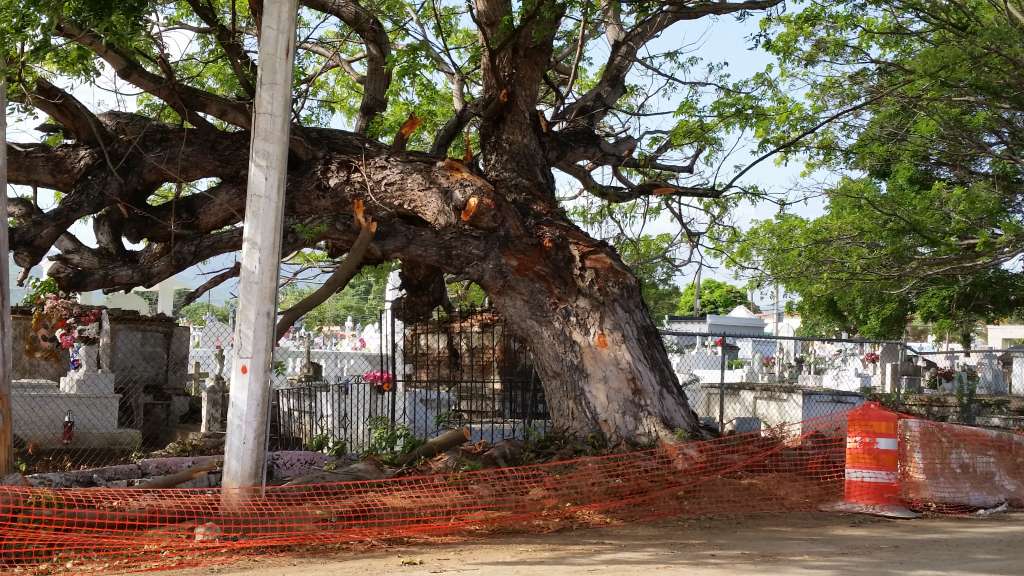 Credits:
Tables by Puerto Rico Hardwoods
Hand-made boxes in Hybrid Mahogany, Swietenia x aubrevilleana, from Puerto Rico, By Ray Jones
Book-matched Tabletop in Hybrid Mahogany, Swietenia x aubrevilleana, from Puerto Rico. By Tom Kerr
Author: 3t Vakil, Director of Tropic Ventures Sustainable Forestry Project, and President of Puerto Rico Hardwoods.