We salute you all!!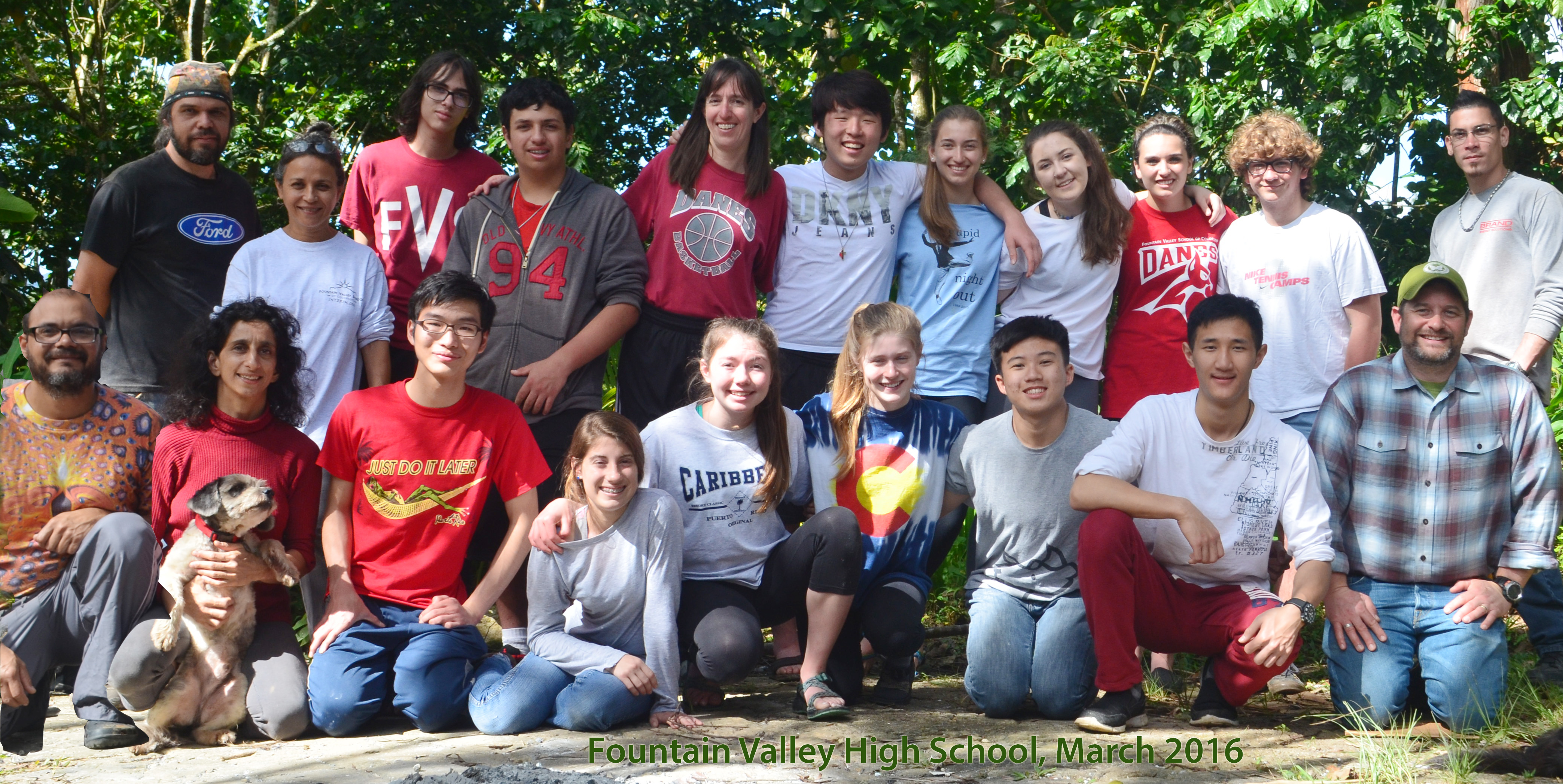 These intrepid students from Fountain Valley High School, Colorado Springs spent 5 days of hard labor on projects ranging from nursery work and trail-blazing with 3t, to roadwork with Andres, and woodworking with Ricardo and Alex. This is the third year of FVS students volunteering at Las Casas de la Selva. We are honored to have worked alongside you all. Welcome back anytime! Thanks to Deb and Brett, awesome staff who accompanied the students. Also huge thanks to Magha Garcia for the delicious food. Check back in the coming weeks for more pix.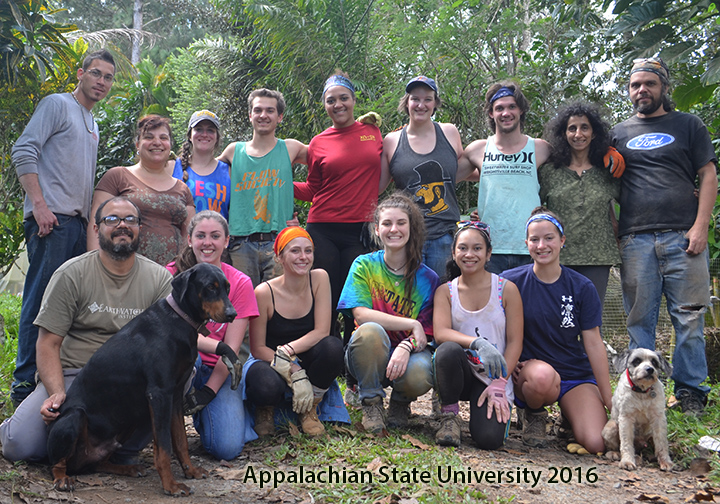 This was our 2016 Appalachian State University Team of hardworking volunteers on their Alternative Service Experience during Spring Break. We all worked on a multitude of tasks at Las Casas de la Selva, including organization of the sheds and workshop, deconstruction of an old roof, and ditch-digging for a new floor. AS Staff member, Mona helped in the library with cleaning abd book maintenance and care.  We are thrilled every year to receive students from App State and every year just gets better.  Abbie (her second year at Las Casas de la Selva) and Lucas – hats off to you for great team leadership. We thank you all for your labors, along with the fine company. See you soon again. Thanks also to Lizbeth Velez for participation with the groups, helping in all aspects of management.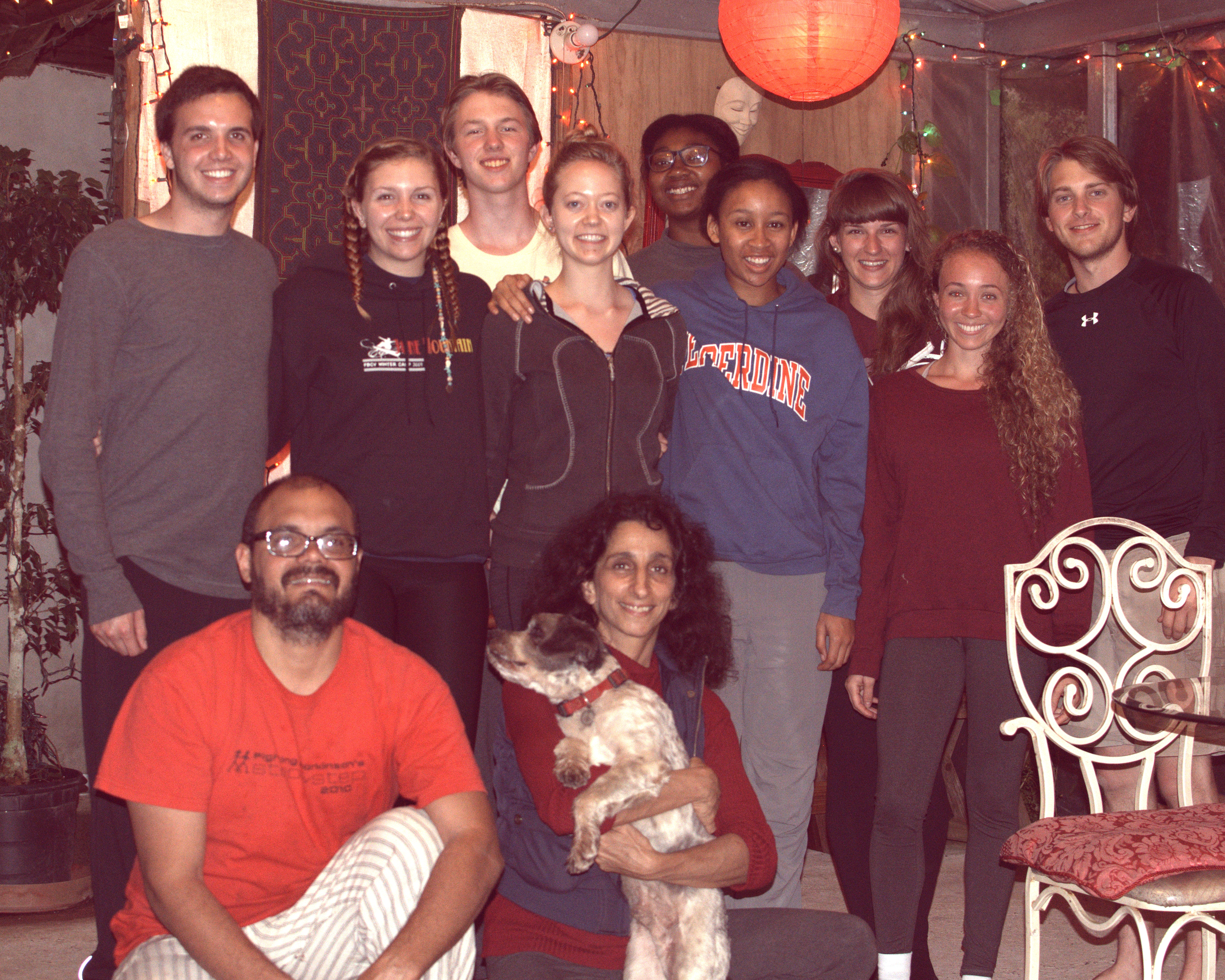 Great team from Pepperdine University, Malibu, CA. This team built the two extra showers, that we need as some of our groups in the year are over 15 people. The year's compost pile was emptied and a new one started. Thank you Carsen and Kris for leading the team and thank you all for such tremendous company and hard work. This team lived in a mountain cloud for the most part of their time here. It rained a lot!