"Ecotechnics: the ecology of technics, and the technics of ecology."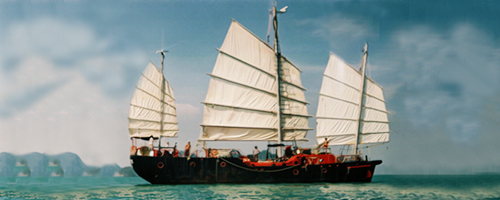 The RV Heraclitus is a ferrocement Chinese junk, designed and built by volunteers of the Institute of Ecotechnics in 1975. She is home to her vibrant crew of artists, explorers, students and scientists. She is a vivid living dream that inspires everyone. Hundreds of apprentices from various cultures have participated in Heraclitus programs. Seamanship, diving, performance skills, group dynamics and cooking, as well as values of discipline, freedom, and beauty are taught and practiced. The ship has a unique history of continuous sailing expeditions, to understand Planet Water and cultures comprising the Ethnosphere, to directly experience forces of nature that drive our rapidly-changing planetary weather systems, and to understand the intricate interaction of the technosphere with aquatic life systems. The legendary ship has sailed over 270,000 nautical miles through six oceans. Its many voyages have included ethnobotanical investigations in the Amazon, coral reef mapping and research, meteorological measurements, oceanic exploration, cultural interchanges, theatrical performances, and of course, adventure.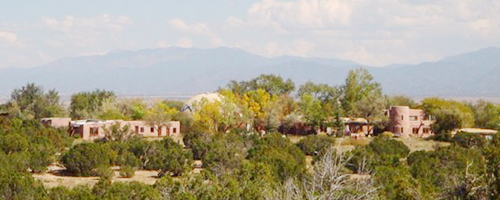 Synergia Ranch has been operating as a Center for Innovation and Retreats since 1969, and provides the creative environment that currently supports individuals in the fields of ecology, coral reef research, biospherics, engineering, architecture, wastewater gardens, sustainable forestry, orchardry, video & web production, book-publishing, cuisine, fine art, healing-arts, theater, writing, and poetry. The ranch is home to several individuals who were the original inventors, creators, designers and operators of the Biosphere 2 project in Oracle, Arizona, until 1994. Today, these and other residents at the ranch collaborate in ecotechnic and artistic enterprises all over the world and locally, as well as continuing biospheric research and development. An organic fruit orchard and grand vegetable farm attract people from all over to participate.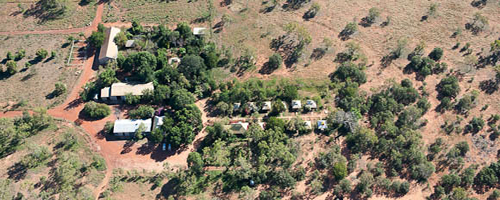 Birdwood Downs is a savannah ecology project in Western Australia to demonstrate pastoral regeneration of overgrazed and eroded land. It is a 5,000 acre station located in the coastal ecosystem of the Kimberley region where the soils are very low in nutrients. Overgrazing with sheep and cattle and overburning made top soil vulnerable to erosion. As a consequence the land could no longer be used profitably at the time that it was acquired. In the late 1970s the Lands Department of West Australia excised approximately 2,000 hectares from Meda Station, a pastoral lease, for the purposes of encouraging environmental work in the demonstration of pasture regeneration and land care protection in the region. The special conditions lease over the property offered to make the title a freehold if half the property could be planted with improved pasture grasses and legumes, and boundary fenced within a certain time period. In 1978 this special lease was for sale and directors of the Institute Of Ecotechnics decided to raise the investment necessary to start this project because of the opportunity to apply an ecotechnics total systems approach to regenerating pastures on land degraded by overgrazing and erosion.


Check out more on these projects and more about The Institute of Ecotechnics, formed in 1973 to initiate and develop the new discipline of Ecotechnics, which intends to harmonise ecology & technology by means of hands-on educational programmes and the research & development of demonstration projects and products.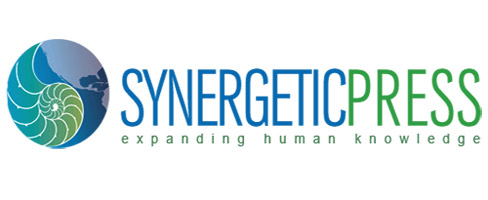 Synergetic Press Publishing had its first offices in Santa Fe, New Mexico in 1969, and then in London in 1984. Publishers of key books in biospherics, ethnobotany, and cultures, publishers of books that deepen our understanding of Earth's living systems and the role of human culture within them. Whether it's the authoritative biography of Albert Hofmann, the discoverer of LSD, the seminal scientific work of Vladimir Vernadsky's Geochemistry and the Biosphere, the classic ethnobotanical treatise of Richard Evans Schultes, the vivid personal recollections of Ram Dass and Ralph Metzner on the Birth of a Psychedelic Culture, or the eclectic catalog of polymath John Allen, visionary behind the Biosphere II experiment in Oracle, Arizona, Synergetic delivers the fruits of adventurous and comprehensive thinkers. Synergetic Press is a Division of Global Ecotechnics, an international project development and management company.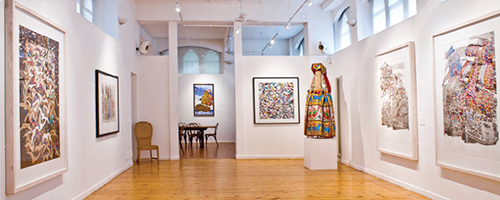 The October Gallery was founded and developed by The Institute of Ecotechnics. The Gallery is now an internationally recognized art and cultural events center in the Bloomsbury area of central London – as a meeting place for the ' transvangarde ' – cutting-edge artists, musicians, poets and thinkers from all cultures around the planet. The October Gallery annually curates between seven and ten art exhibitions relating to different cultures, as well as hosting a wide range of musical, dance and theatrical performances, as well as seminars, symposia and talks on a range of scientific and cultural topics.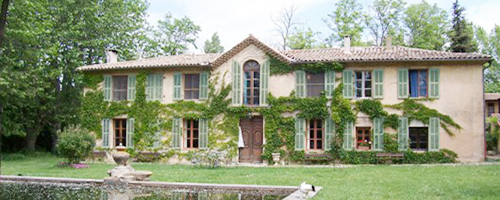 Les Marroniers was built as a manor house in the 18th Century, The Institute of Ecotechnics conceptualized the restoration of this 15 acre (6 hectare) property, and continues to consult on a working ecological farm, artists' studio and conference facility. The farm is designed to demonstrate the efficacy of a total systems approach to the ecological management of small farms in a region where such facilities are under mounting economic pressure from nearby industrial and urban development. Near Aix-en-Provence, France, Les Marroniers is designed as an integrated system, and makes full use of the vegetable gardens, field crops, orchards, grazing, woodlands, artisan workshops and residences to demonstrate the complex holistic principles on which traditional farming methods were based for centuries. In 1976, Les Marronniers hosted the first European Institute of Ecotechnics Conference, and continues today to host a wide variety of other workshops, conferences, and events.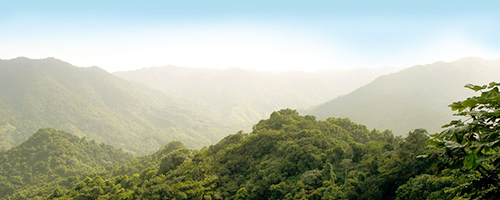 Las Casas de la Selva was established in 1983 by The Institute of Ecotechnics to pioneer experiments in sustainable rainforest ecology, through line-planting of valuable timber trees. Nearly 300 acres of the 1000-acre property have been planted with over 40,000 native and exotic hardwood trees and 700 acres remains as a wilderness preserve for watershed and biodiversity protection, and research and educational ecotourism. Silvicultural techniques developed and applied at the project over the last three decades, demonstrate, that on a small scale in Puerto Rico, secondary forests can be ecologically and economically suitable for sustainable timber production. Since 1983, people from all over the world have lived and worked at this project, operating in diverse fields in science, art, and management. Learning by doing – all forestry arts, understanding and managing erosion on a steep watershed, growing organic gardens, composting and soil-making, wastewater management, and partaking in cultural events and the arts and cuisine, are some ways in which the team at Las Casas make the place a unique center for personal study, an invocation for a sustainable way of life.



Global Ecotechnics Corporation was created in 1994 to integrate and develop a number of projects which several of its directors began in the late 1960s, aimed at developing ecological and cultural demonstration projects in various key regions of the planet – oceans, rainforest, city, savannah, desert, Mediterranean. From 1984 to 1994, the Global Ecotechnics team designed, engineered and managed the landmark Biosphere 2 project. Since its founding, Global Ecotechnics has engaged in studies and applied research in modular biospheres, environmental monitoring systems and biospheric oriented projects.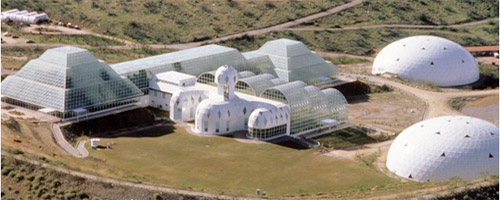 Biosphere 2 was the world's largest laboratory for global ecology. Biosphere 2 set a number of world records in closed life system work including, among others, degree of sealing tightness, 100% waste recycle and water recycle, and duration of human residence within a closed system. Contained within a magnificently designed air-tight glass-and-steel-framed setting, Biosphere 2 covered three acres of Arizona desert and included models of seven biomes: an ocean with coral reef, marsh, rainforest, savannah, desert, farm and a micro-city. Eight people lived inside this structure for two years (1991-1993) and set world records in human life support while monitoring their impact on the environment and providing crucial data for future manned missions into outer space.

"In order to change an existing paradigm you do not struggle to try and change the problematic model. You create a new model and make the old one obsolete." R. Buckminster Fuller