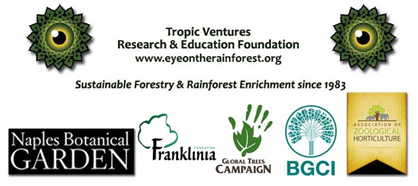 EARTHDAY BOTANICAL EXPEDITION at Las Casas de la Selva,
22nd April 2021

On Earthday 2021, a team of intrepid plant experts will spend the day in the Las Casas forest on a major survey, to scout for rare and endangered endemic species, and to identify everything along the journey. The team will identify trees, shrubs, lianas, grasses, bryophytes, fungi, fauna, and whatever else they find!!
Las Casas de la Selva is collaborating with Botanic Gardens Conservation International via the Franklinia Foundation, a private foundation established in Switzerland. BGCI is a registered charity and company in England and Wales, and in the U.S. as a 501(c)(3) non-profit organization. www.bgci.org
Chad Washburn, Director of the Naples Botanical Garden in Florida, USA. NBG is working with the team at Las Casas de la Selva throughout the process, and will join them in the field later in 2021.

In January 2021, Las Casas de la Selva successfully applied for a grant through Naples Botanical Garden to build a shade tree nursery at the project. The Association of Zoo Horticulture, (AZH), provided this grant.