For seven years now, March has been a time to welcome new groups and also those who have forged long-term relationships with our project. Since 2011, Appalachian State University students having been coming to offer their services in their Spring Break time.

Back Row, L-R: Prof. Shea Tuberty, Josi Carder, Brooke Henderson, Celeste Womack, Anthony Ajaero, Daniel Burwell, Cole Ronk.

Front Row: Mackenzie Francisco, Hallie Langley, Jaycie Loud, Magha Garcia, 3t Vakil, Andrés Rúa.
This March 2017, group leaders were Jaycie Loud & Daniel Burwell, accompanied by seven of their adventurous peers, and one awesome chaperone, Professor of Biology, Shea Tuberty. From stacking wood in our drying shed, to re-organizing our workshop, to building a small forde on the river on the Ethnobotanical Trail, this team was a delight for the project, and all the tasks were accomplished every day, mostly through rain. Yara Soler gave an excellent Salsa Dance class, and Magha Garcia cooked up a storm in the kitchen, serving the most delicious vegetarian meals. Ricardo Valles helped Andrés Rúa with crew leadership. 3t was the random element. A great dinner at Habitarte, a community fortifying project run by Wanda Rodriguez and Ricardo Valles Perez, in the spectacular mountains of Guayama. What is so remarkable is how many things we all accomplished together. The images below tell that tale of life at Las Casas de la Selva, for a week.
Appalachian State University, Biola University, Penn State York University, (and in April, Cambridge Montessori) are the only groups that have come to Las Casas this year. Many of our other regular groups were concerned by the reports of the Zika virus on the island of Puerto Rico, and followed the best info they had for peace of mind, and made the decision not to travel to Puerto Rico.
Please be assured that Zika is NOT a life-threatening concern for us here on the island, and we feel that the concerns about the virus have been unjustly hyped.
App State Professor of Biology, Shea Tuberty: " As a professor at Appalachian State University I understand our US colleagues' interest in keeping our students safe during international travel. However, the Zika scare in Puerto Rico is entirely overplayed. We didn't see a single mosquito while there this last week (March 12-18th, 2017). This is a wonderful project from A-Z focused on all things related to sustainability and deserves to continue on its long history of providing alternative spring break groups, researchers, and tourists a destination and opportunity for make a difference there. They are in serious need for help as they embark on their bridge project over a branch of Sonadora Creek to access the old coffee plantation section of the forest. Please consider reinstating your annual visits to Casas de la Selva soon."
We welcome back next year all our friends from the various Universities and High Schools that could not come in 2017.♥
Come and experience the Alternative Service Experience!
Email: 3t @ eyeontherainforest.org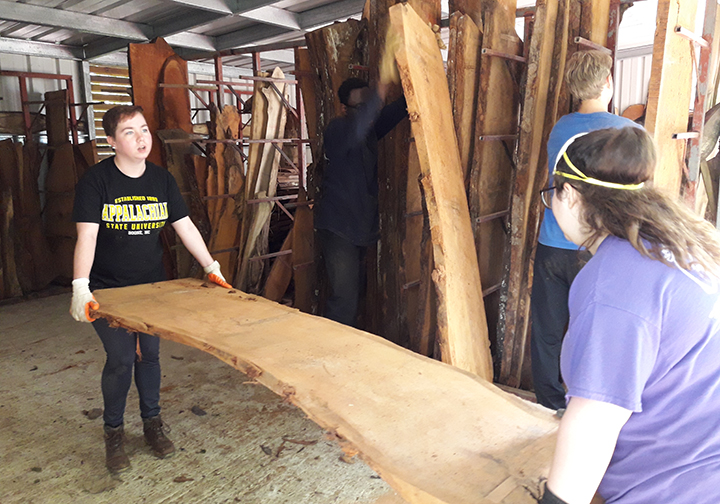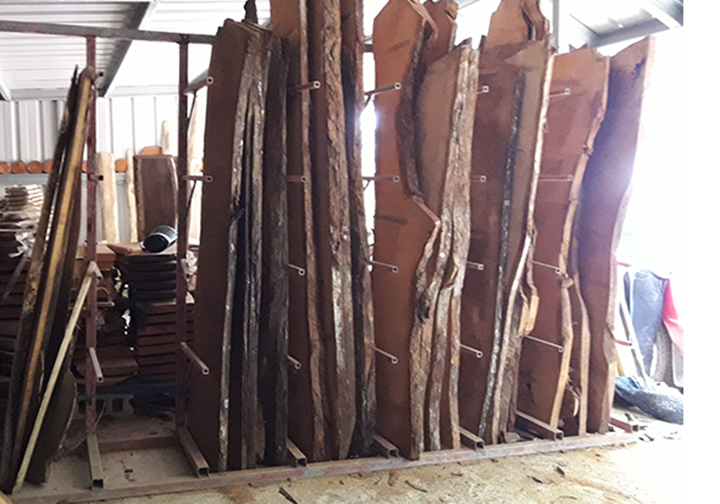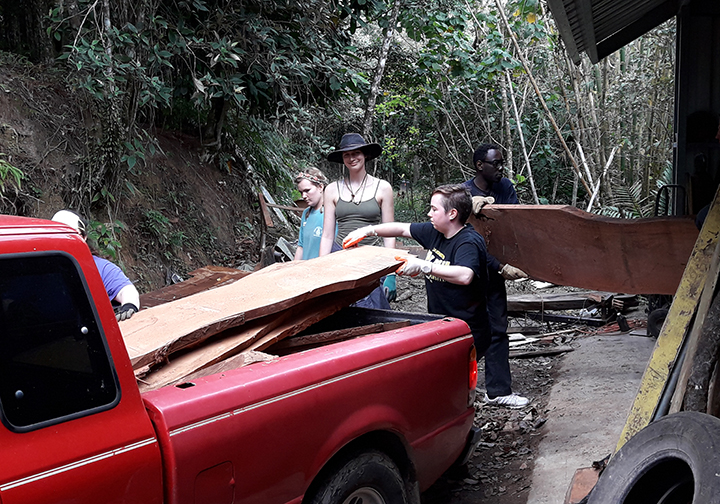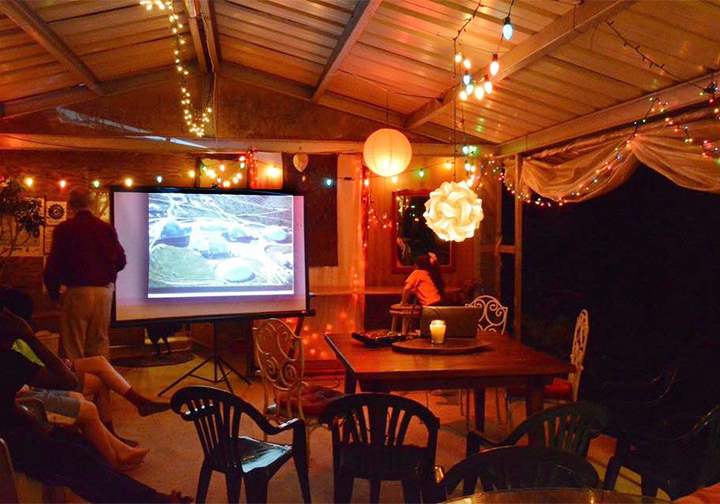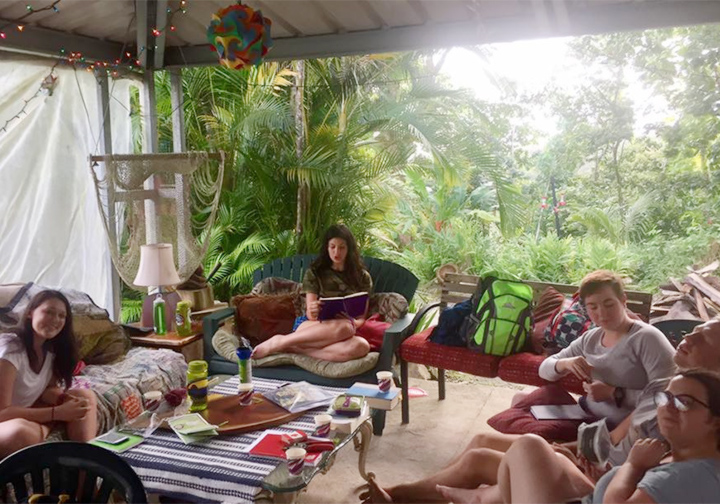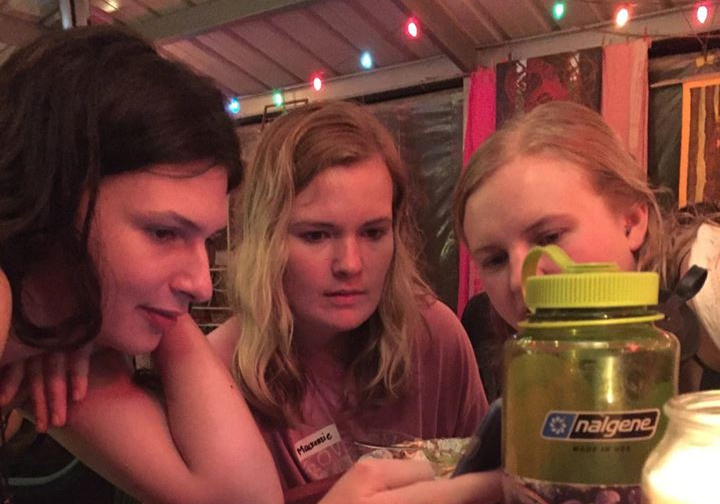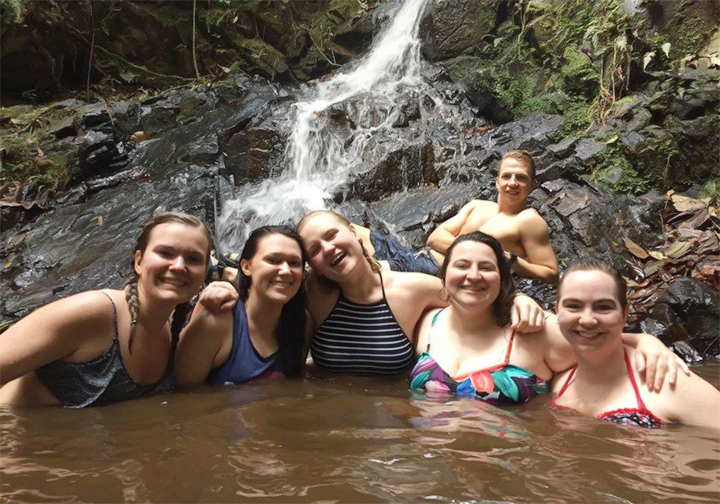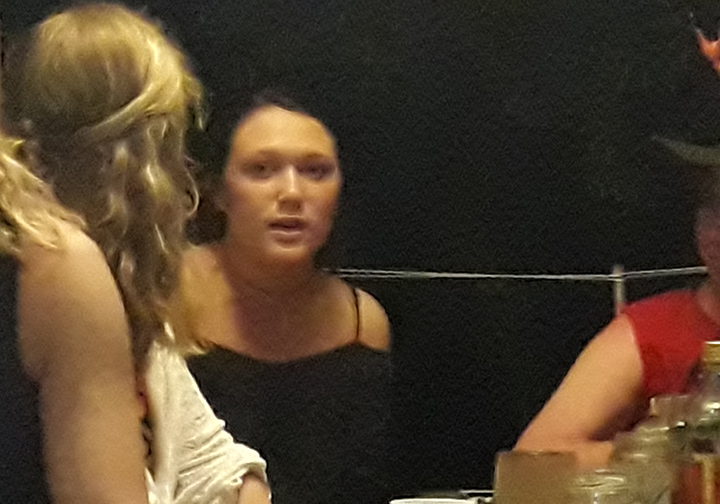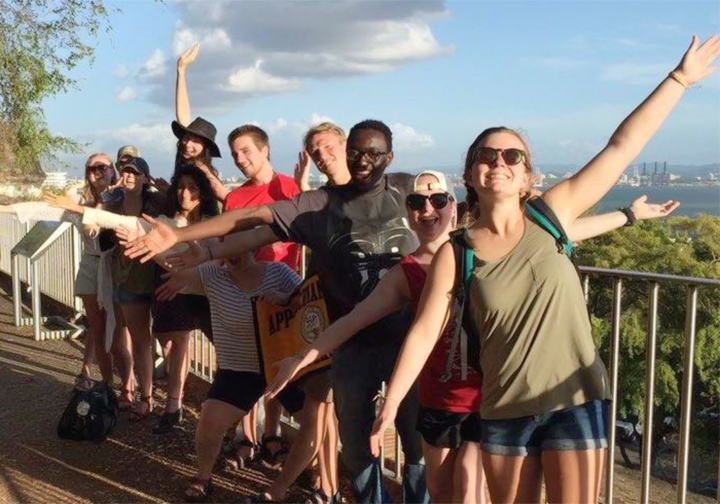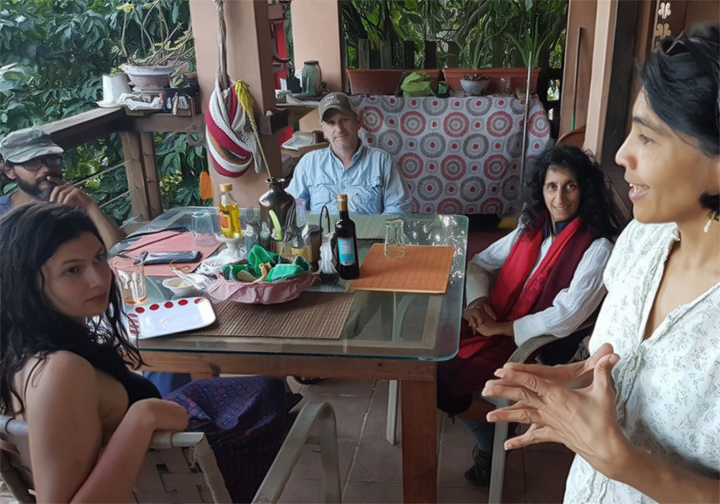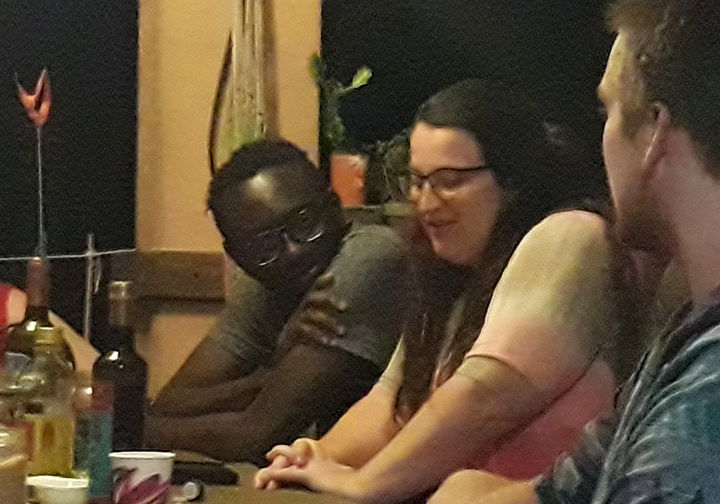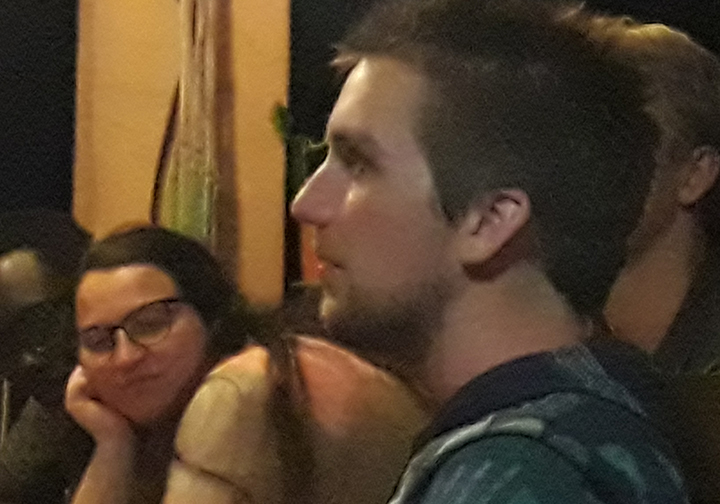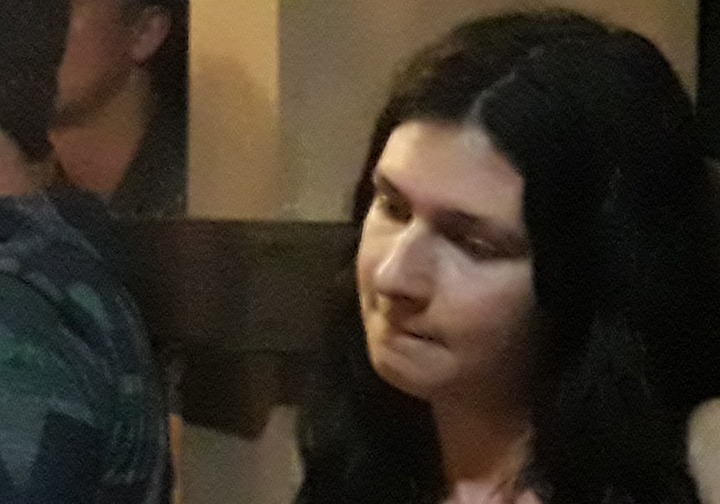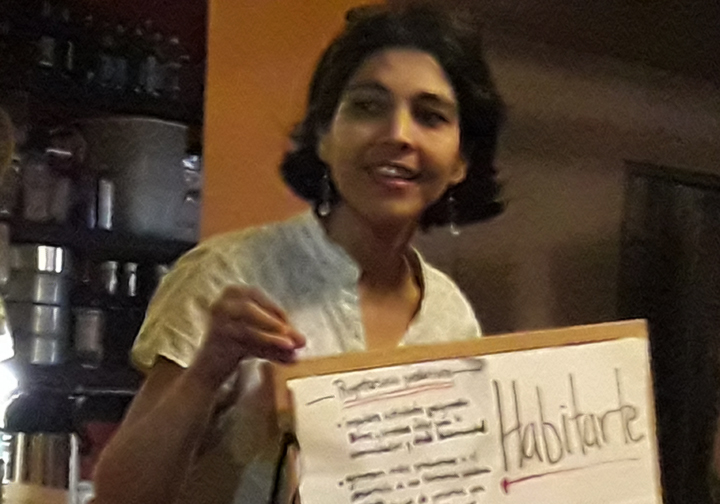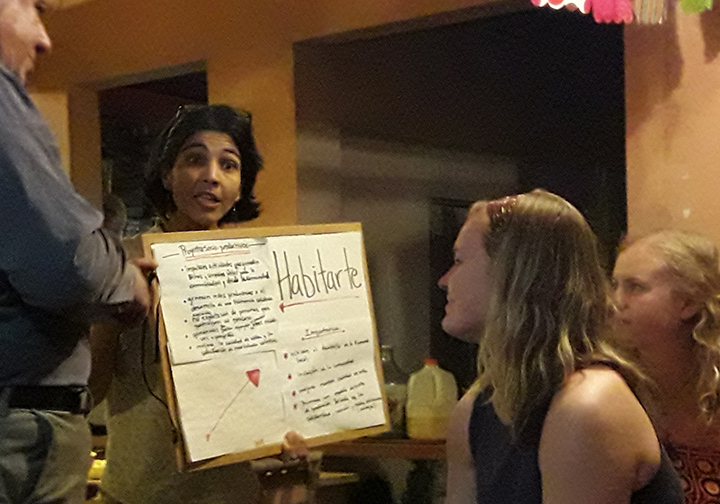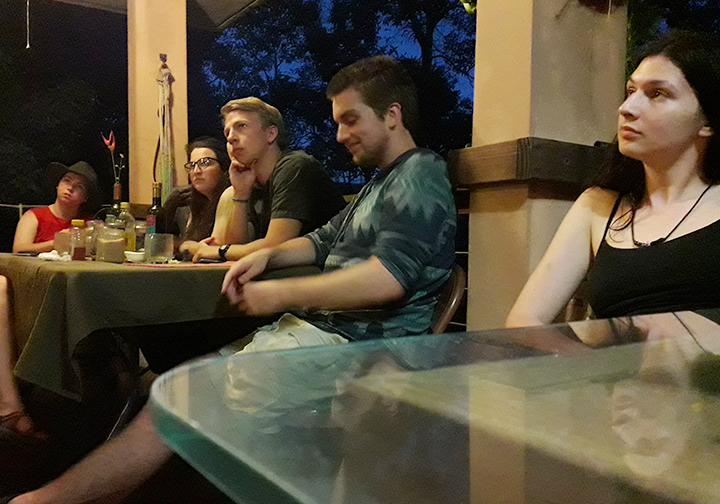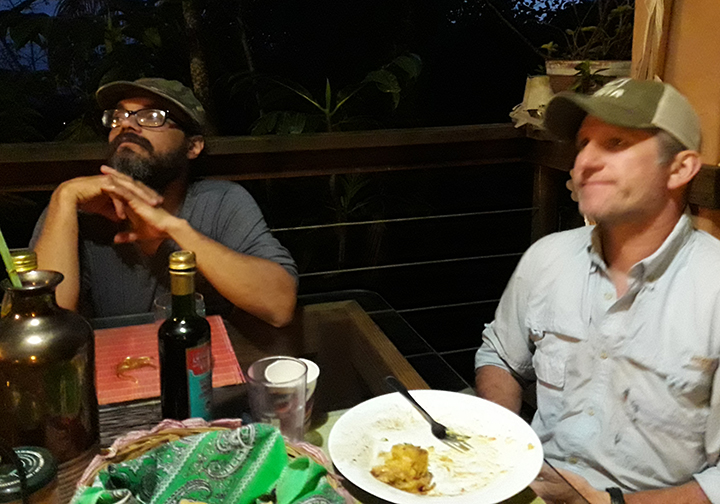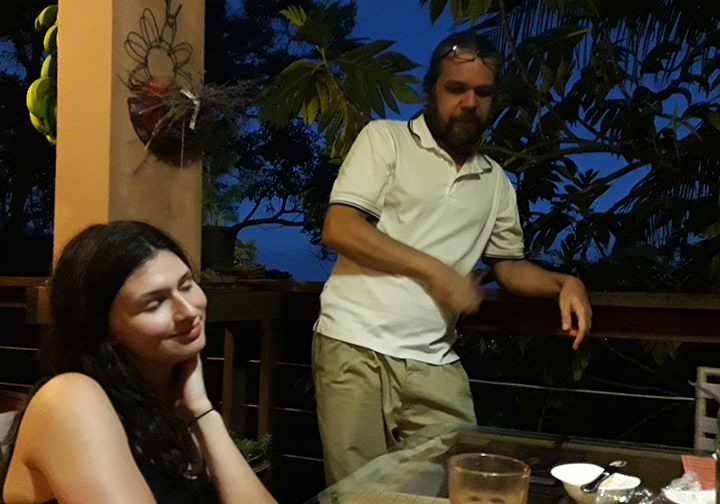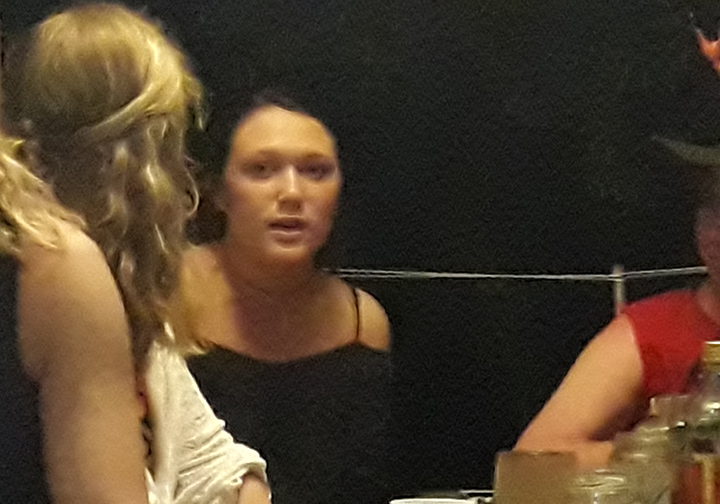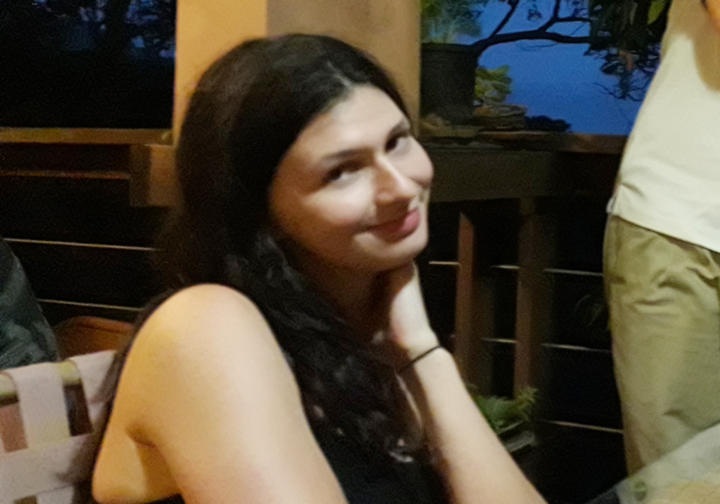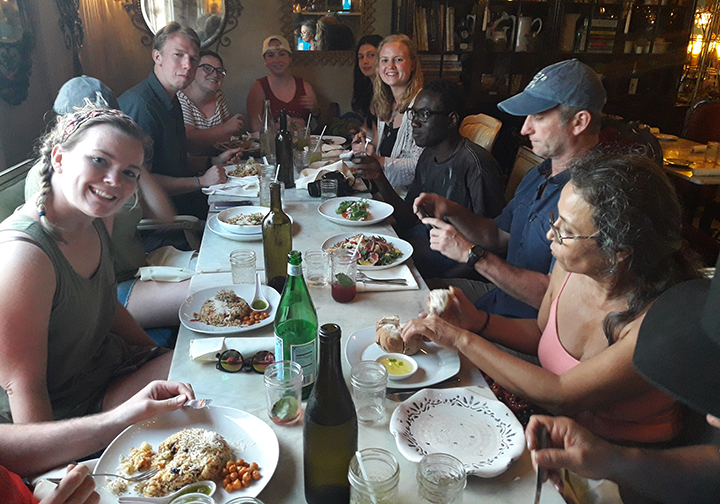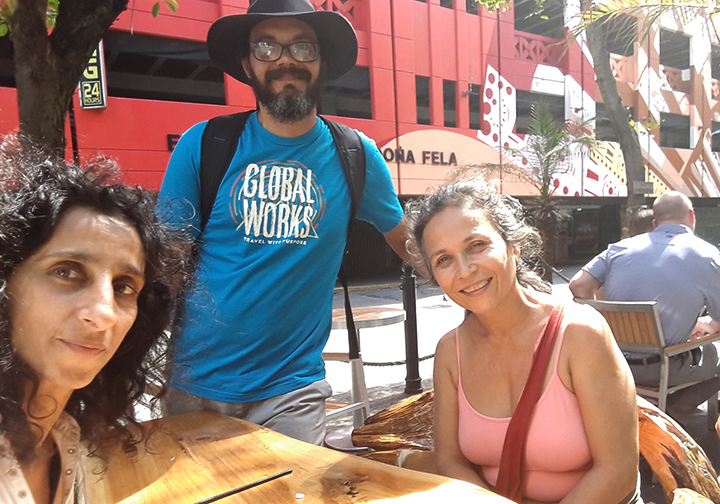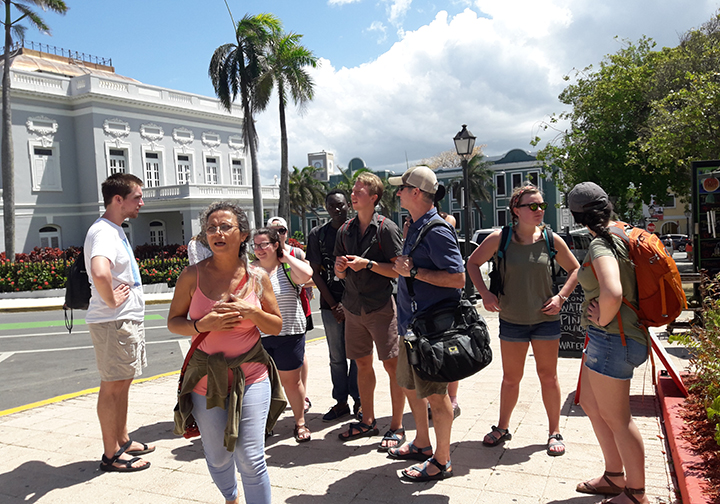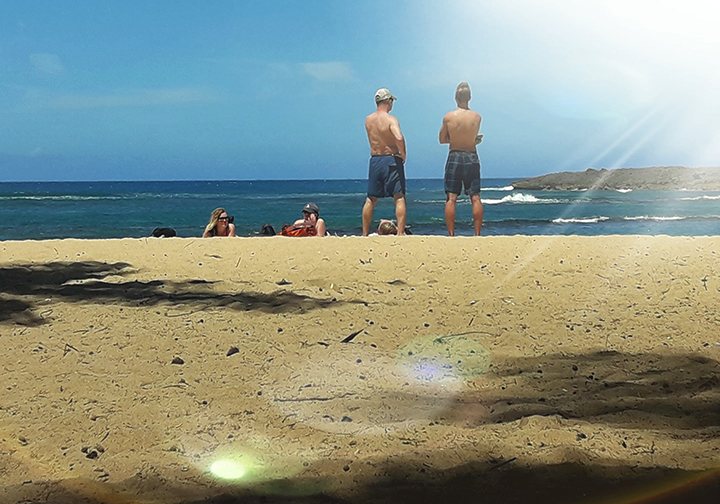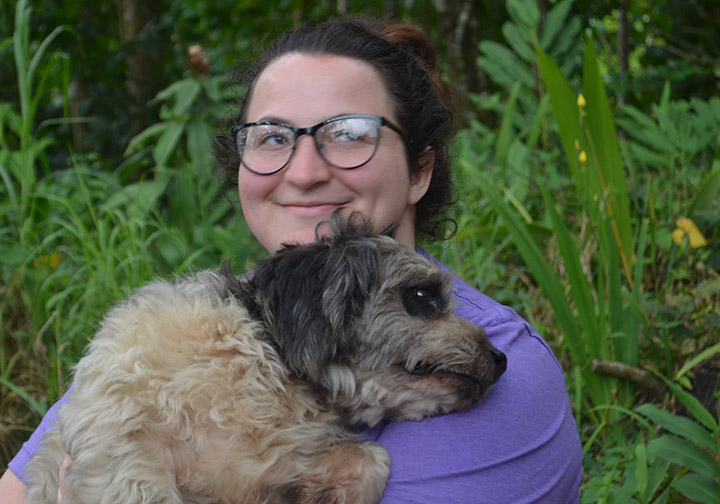 Below images of the experimental forde on the Ethnonbotanical Trail river, built by Andrés and the Appalachian students.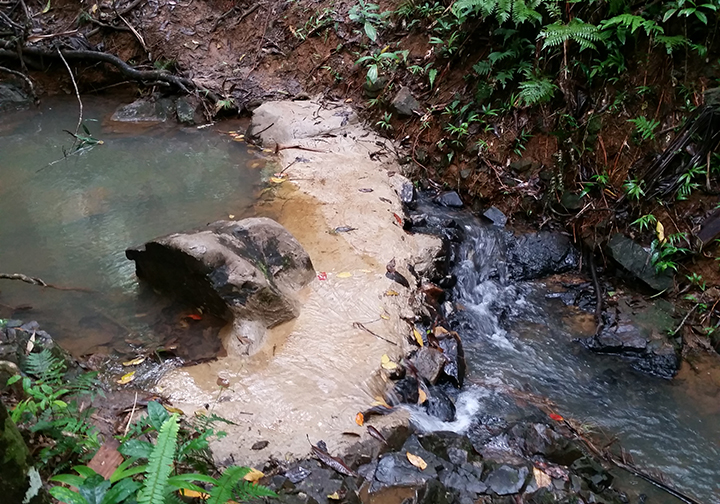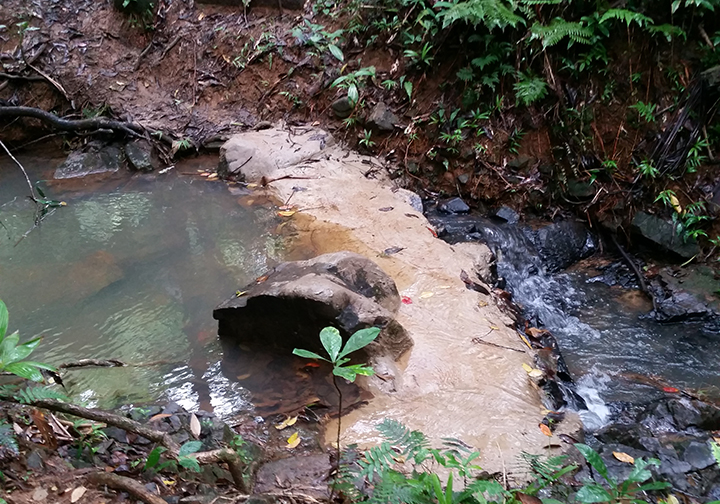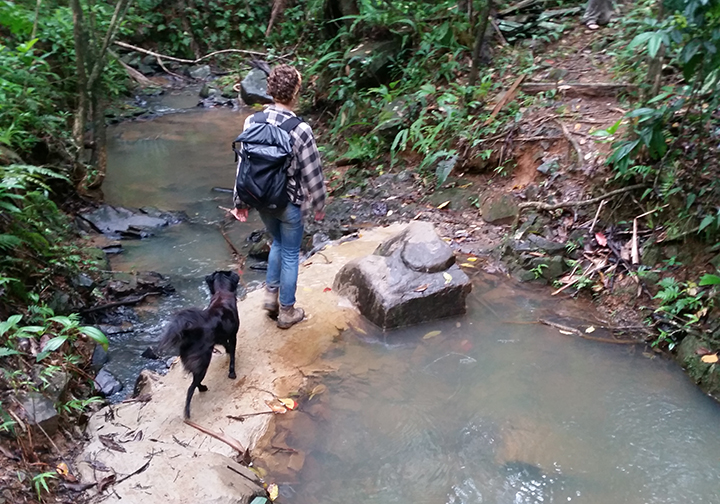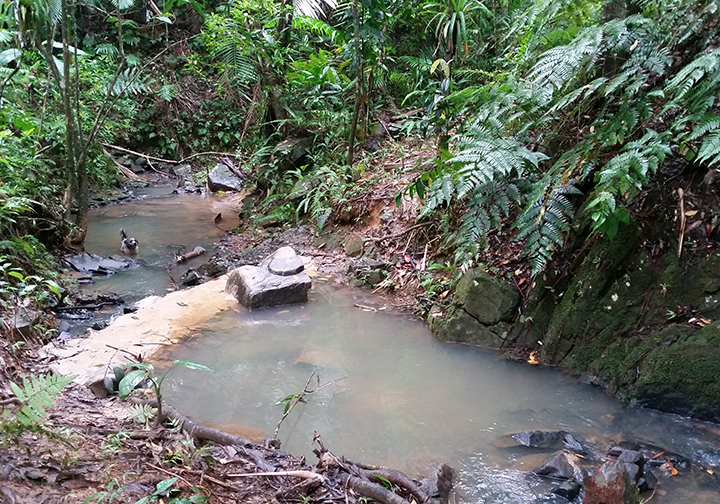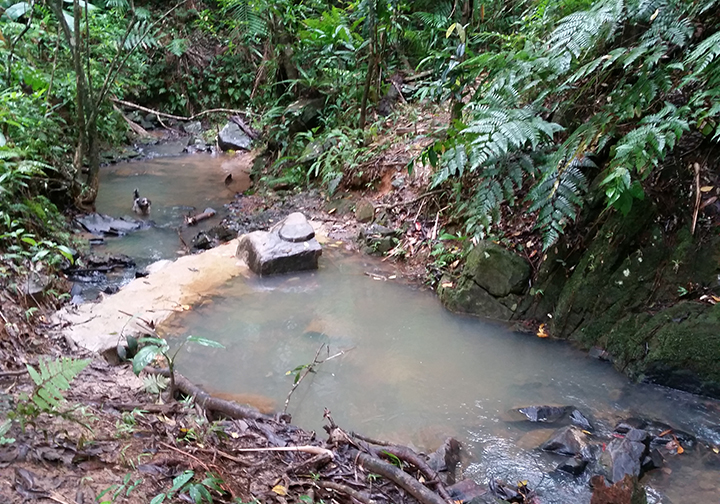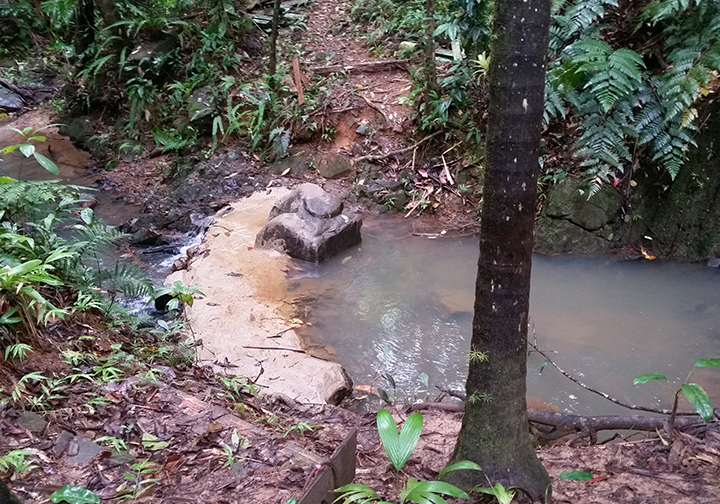 From the Appalachian Website: "Consider an Alternative Service Experience and explore a variety of social issues while working with communities across the globe. Whether a domestic program on the gulf coast or an international program south of the equator, use your time during  fall, winter, and spring break to create deeper connections between your classroom work and the communities of the world."
Buy a Tee shirt and Help Support our Road and Bridge Building Project
Images by: 3t Vakil, Mackenzie Francisco, Celeste Womack, and Josie Carder
March 2017