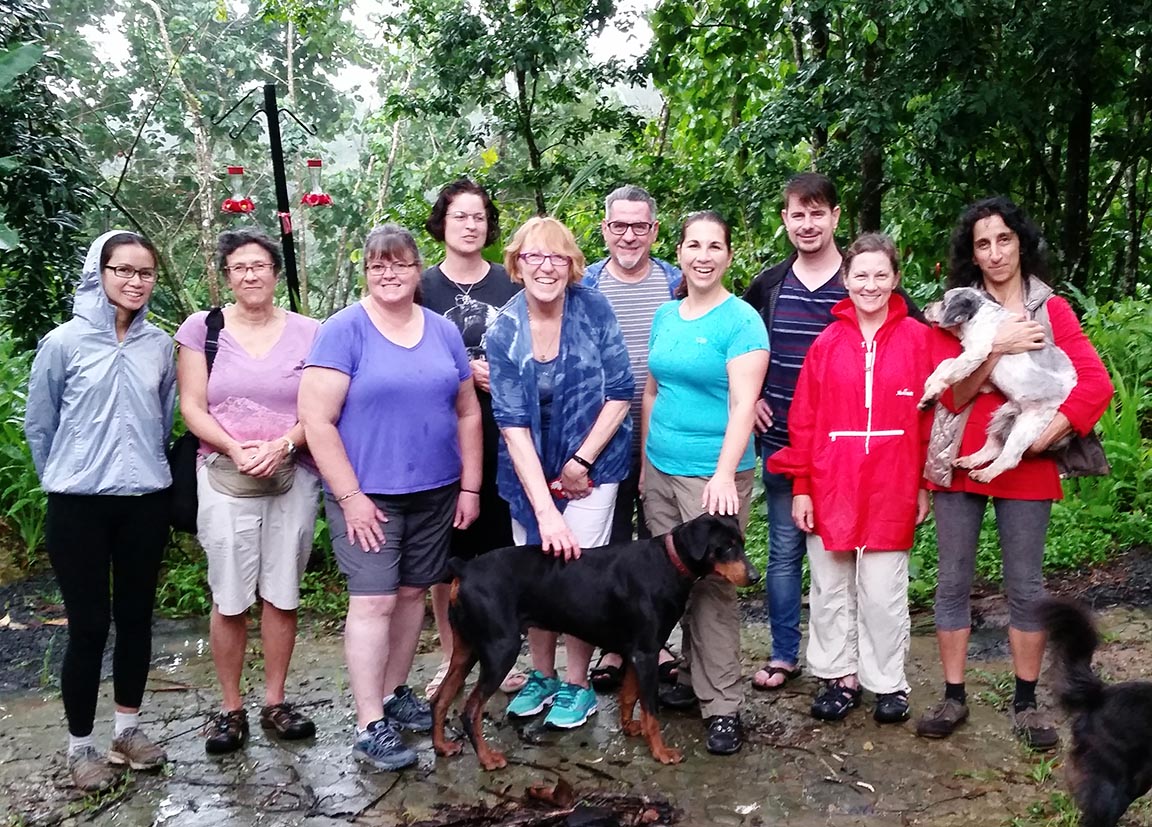 The Dog Trainer's Collaborative, (a group of professional dog and animal trainers)
Debbie Jacobs, 2nd from left, is leading a team of top animal trainers, from USA and Canada, traveling in Puerto Rico and Vieques to train animals, and their people, all over the island. Our dogs, Negralora, Nogal, Cenizo, Kailash the cat, as well as the chickens, all got a fair share of attention and training. The team are visiting dog shelters all over Puerto Rico and Vieques, in November 2016, offering free training to to provide pet owners, rescue groups, and shelter staff, information about the most effective and humane ways to train animals, and helping to get dogs into loving homes as soon as possible.

Working with horses and dogs the group demonstrated that – force, fear, intimidation, and pain, are not necessary in order to help our pets learn how to be happy and safe companions. The trip also offered trainers the opportunity to improve their knowledge and skills by supporting each other in their efforts to refine their training skills. The group visited and stayed in San Juan, Las Casas de la Selva, Carite Forest, as well as the island of Vieques.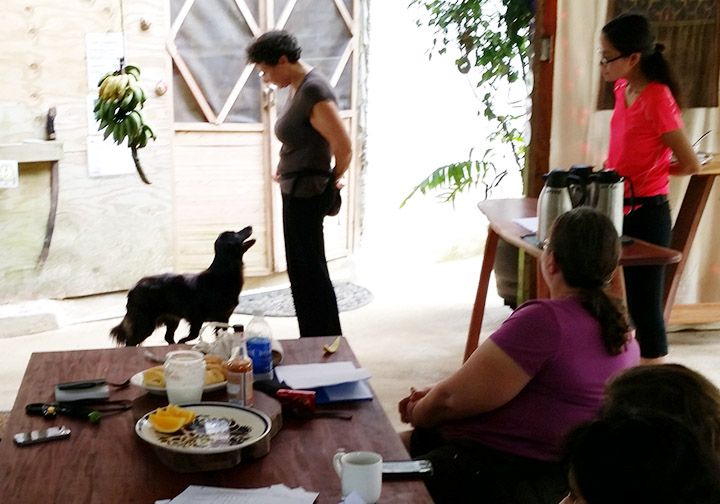 Negralora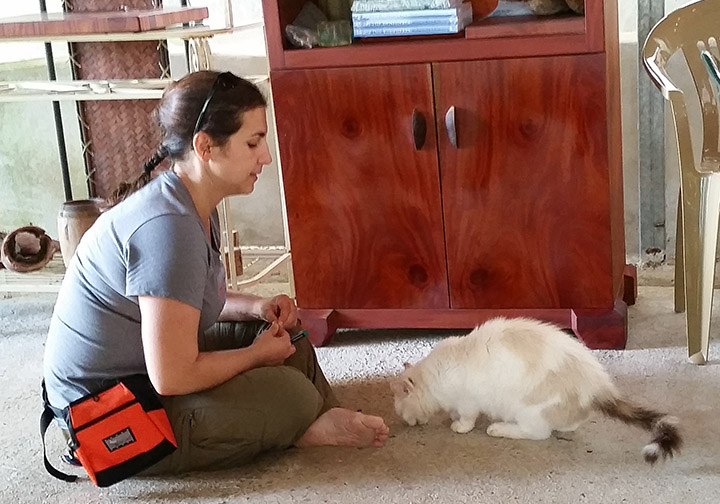 Kailash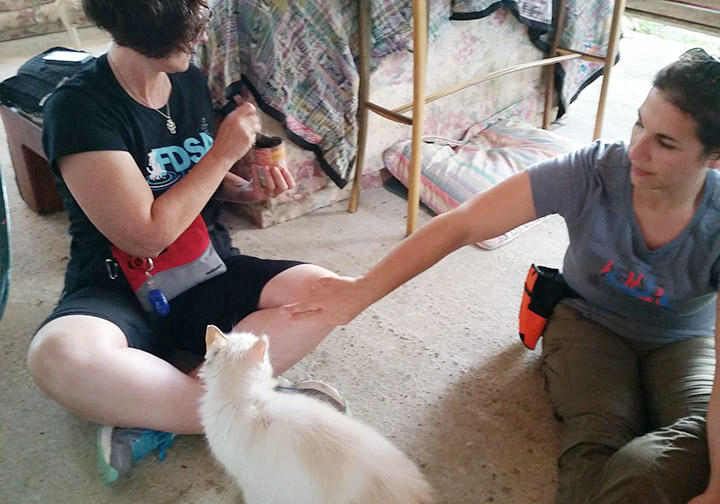 Cenizo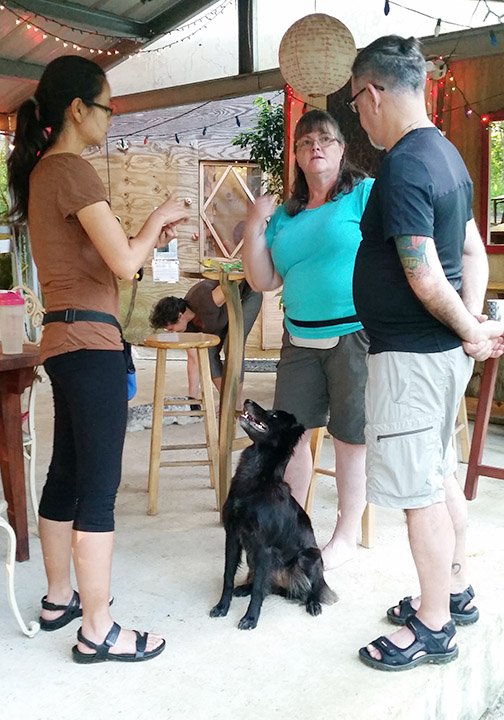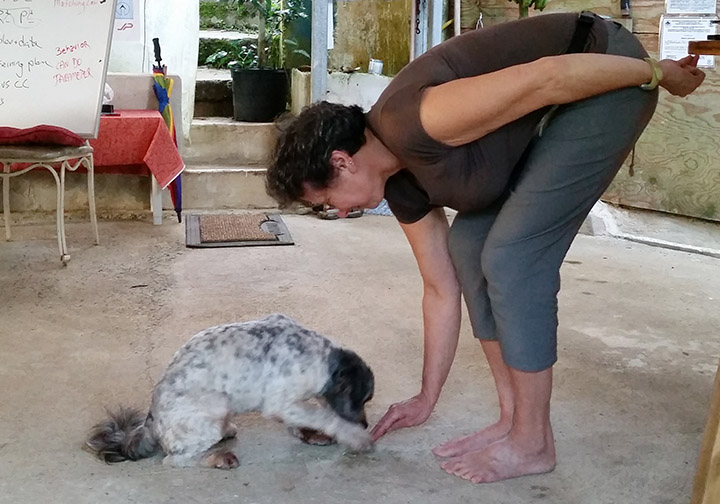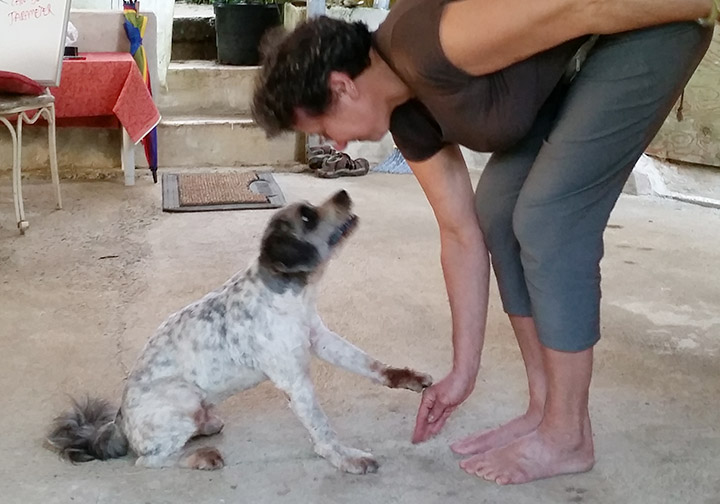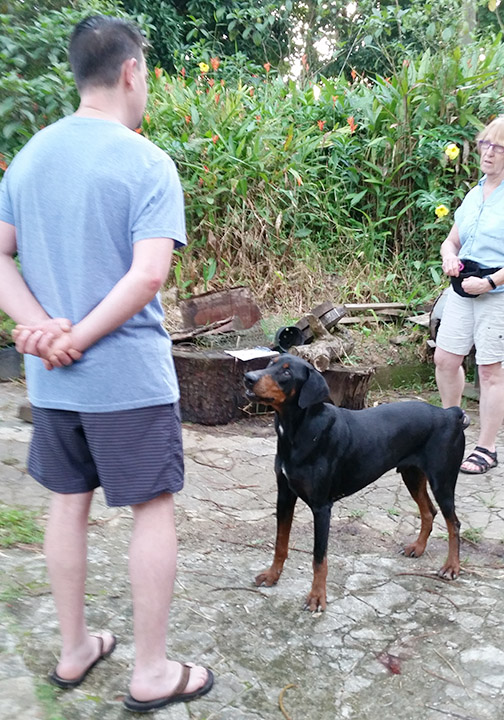 Nogal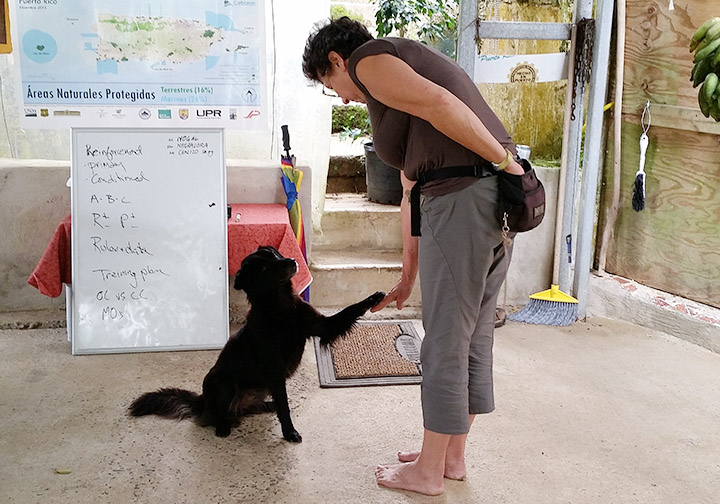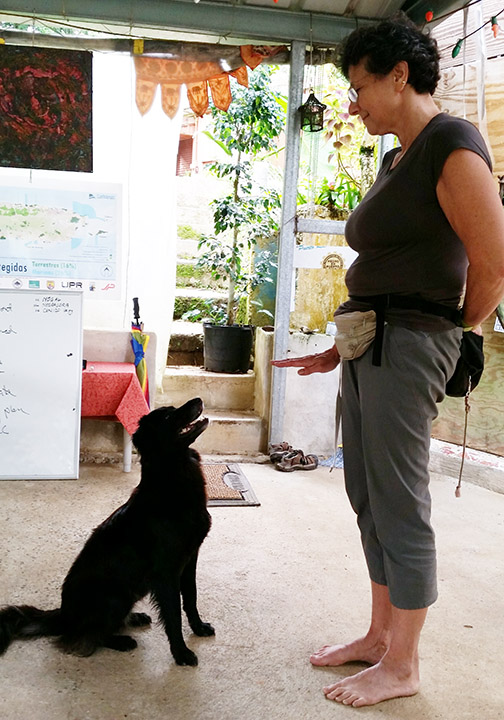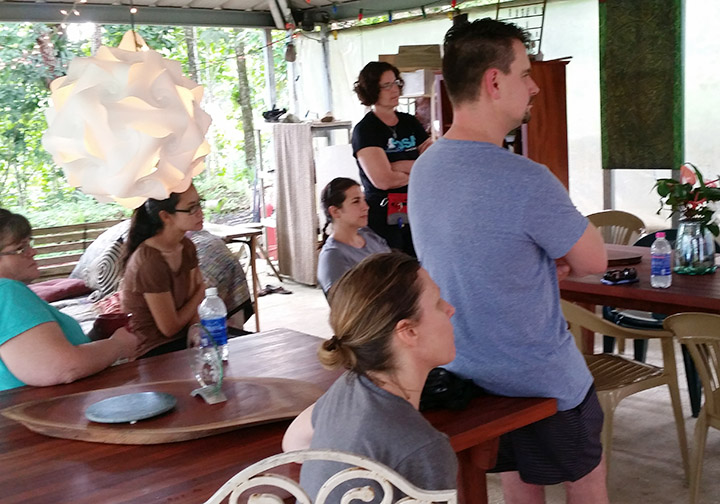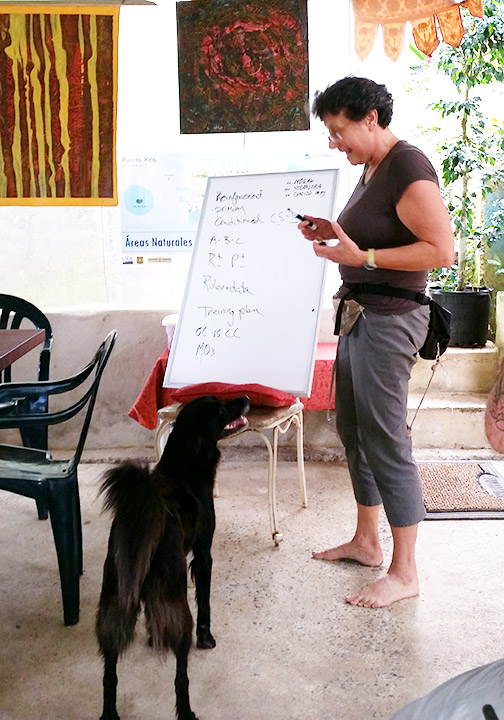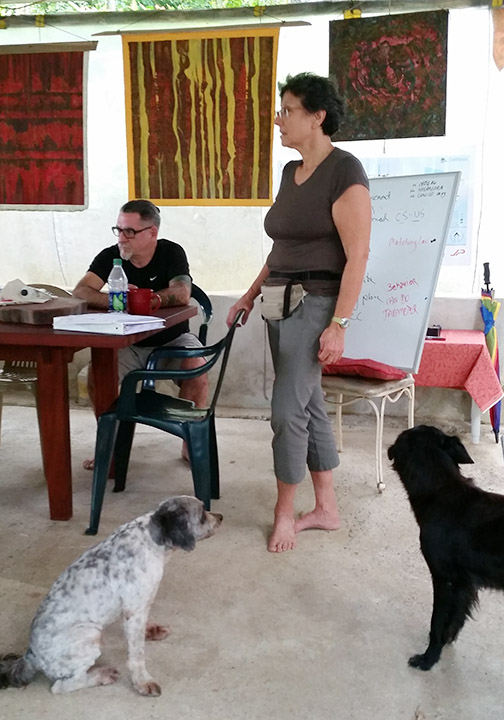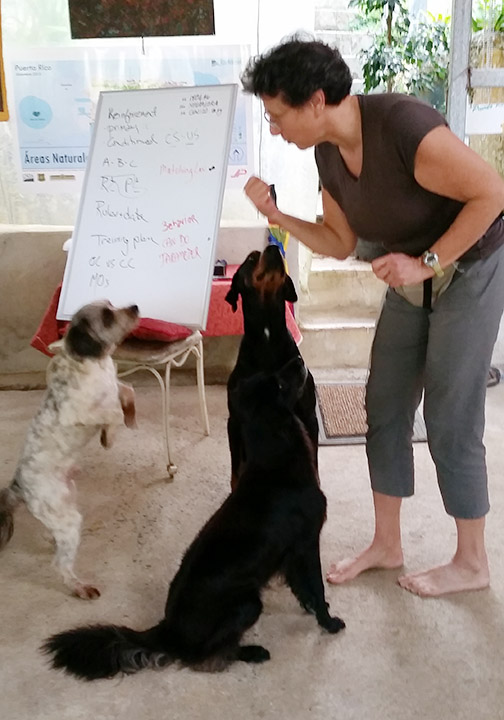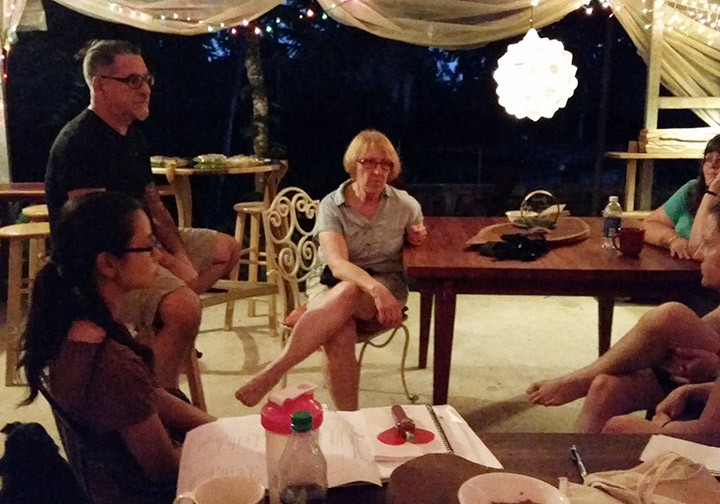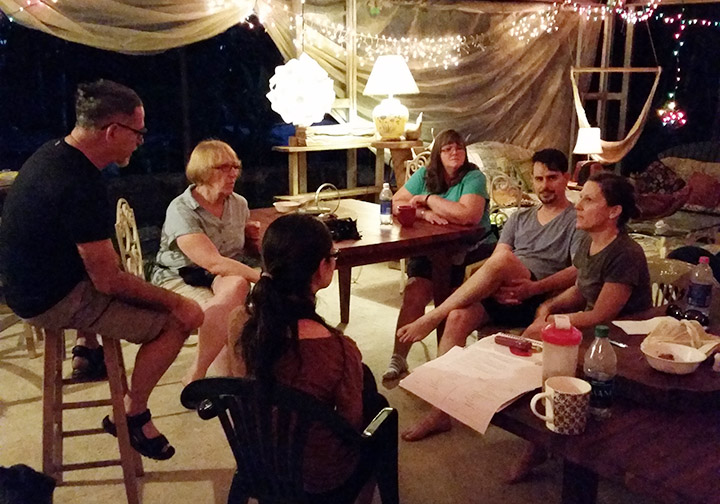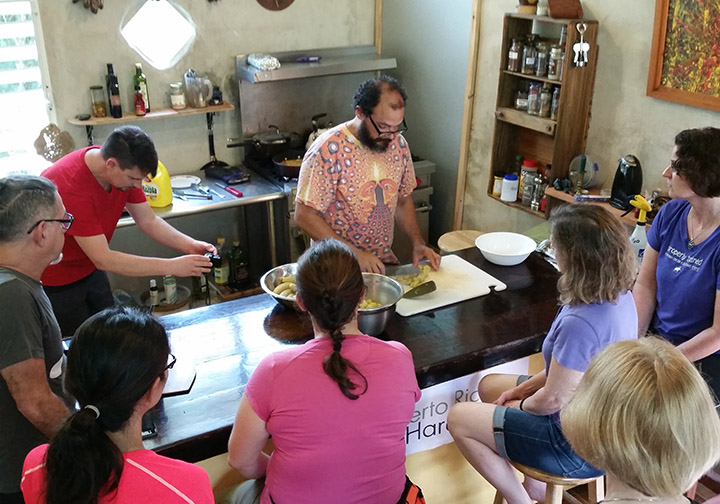 Andres gave a cooking class showing the team how to prepare a very popular 'Jibaro' dish, Guineítos en escabeche, (pickled green bananas).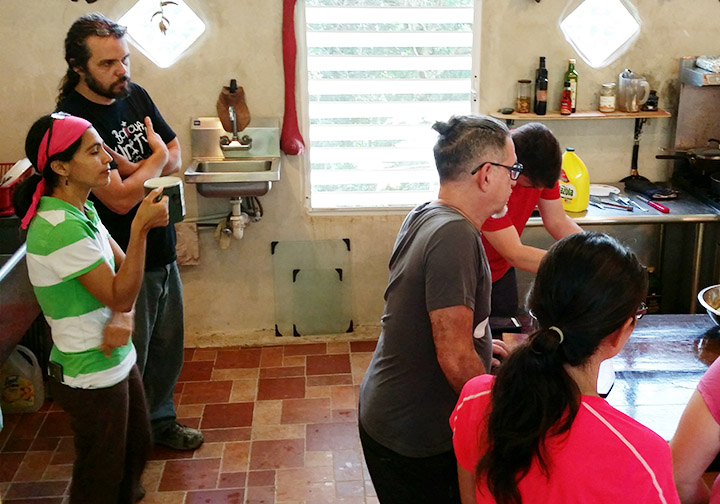 Wanda and Ricardo from Habit-Arte in Guayama popped in for a visit.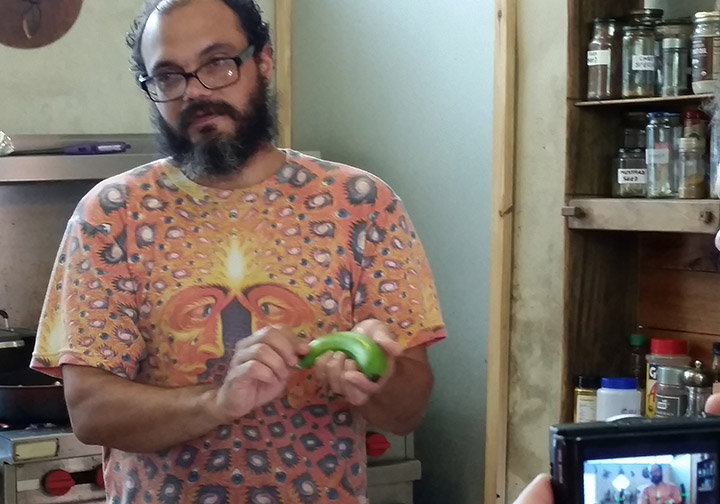 Images by 3t – November 2016