These seven intrepid women from North Bay, Ontario, Canada are traveling through Puerto Rico, this October, as part of training to become Field leaders in expeditions. They stayed at Las Casas de la Selva and helped out for two days on manual labor tasks of clearing trails. Subjected to torrential rains, these ladies kept their smiles and energy high, and helped accomplish many tasks at hand.
Mackenzie Kerr said about this trip in advance: "We are a group of seven students in the Outdoor Adventure Naturalist program at Algonquin College in the Ottawa Valley. We are raising money to get us to Puerto Rico and assess the current economic crisis they are facing. We will be using the money to help support local volunteer and ecotourism businesses and better understand how members of the community are faring."
Mackenzie's remarks from Ontario, after the trip to explore Puerto Rico:
"Myself, and team of Outdoor Adventure Naturalist felt enlightened and welcomed during our stay in Puerto Rico. Various individuals were willing to discuss environmental and economical concerns regarding the outdoor industry. We found ourselves emerged in various ecosystems through our time on the island. We were able to see caves, kayak, hike various trails, visit the national parks, volunteer and explore all that the natural environment of Puerto Rico had to offer. We found ourselves at the Eye on the Rainforest for a nights stay. We were very intrigued by the project and learning about how it functioned. We were welcomed with open arms. Our team found ourselves, regrouping and finding relaxation from our stay. As we reflect on our trip in its entirety it is safe to say we learned about the ecology that exists on the island. But we also learned about the fantastic people and outdoor adventure that it has to offer."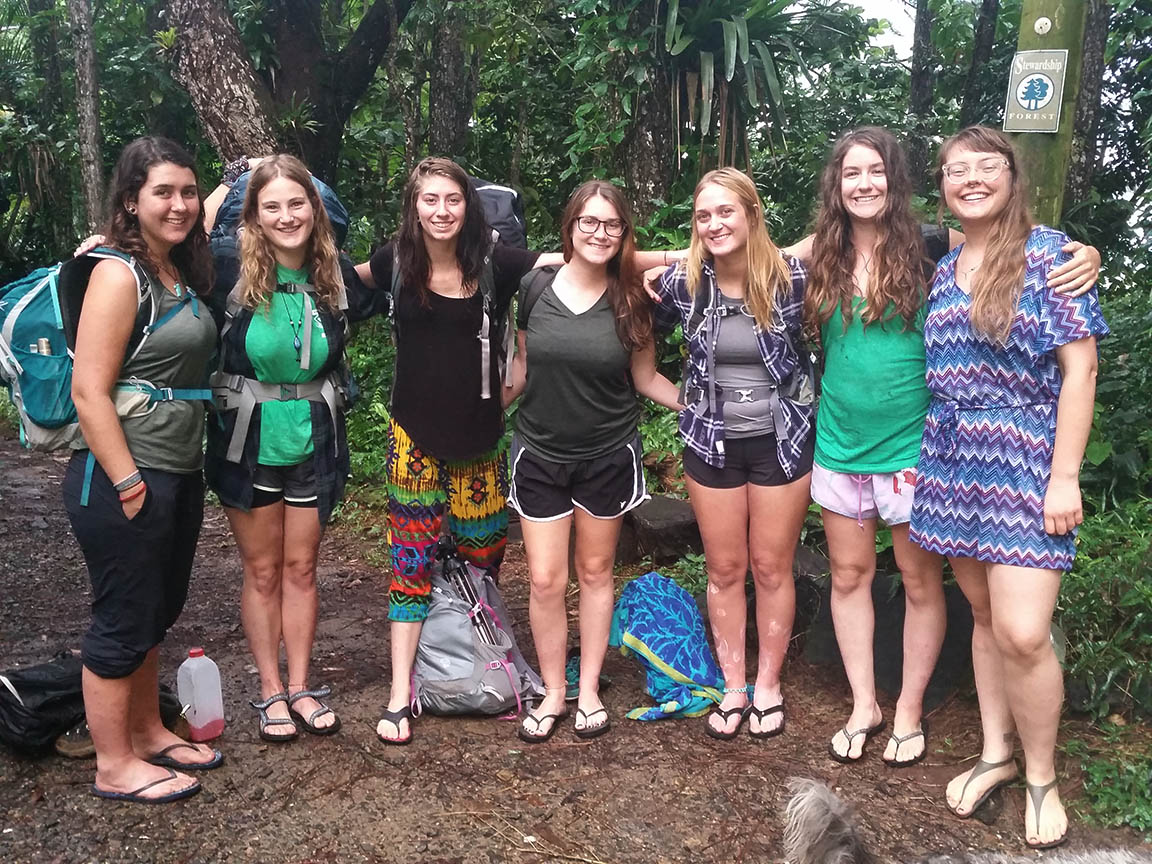 Thank you lovely Ladies!