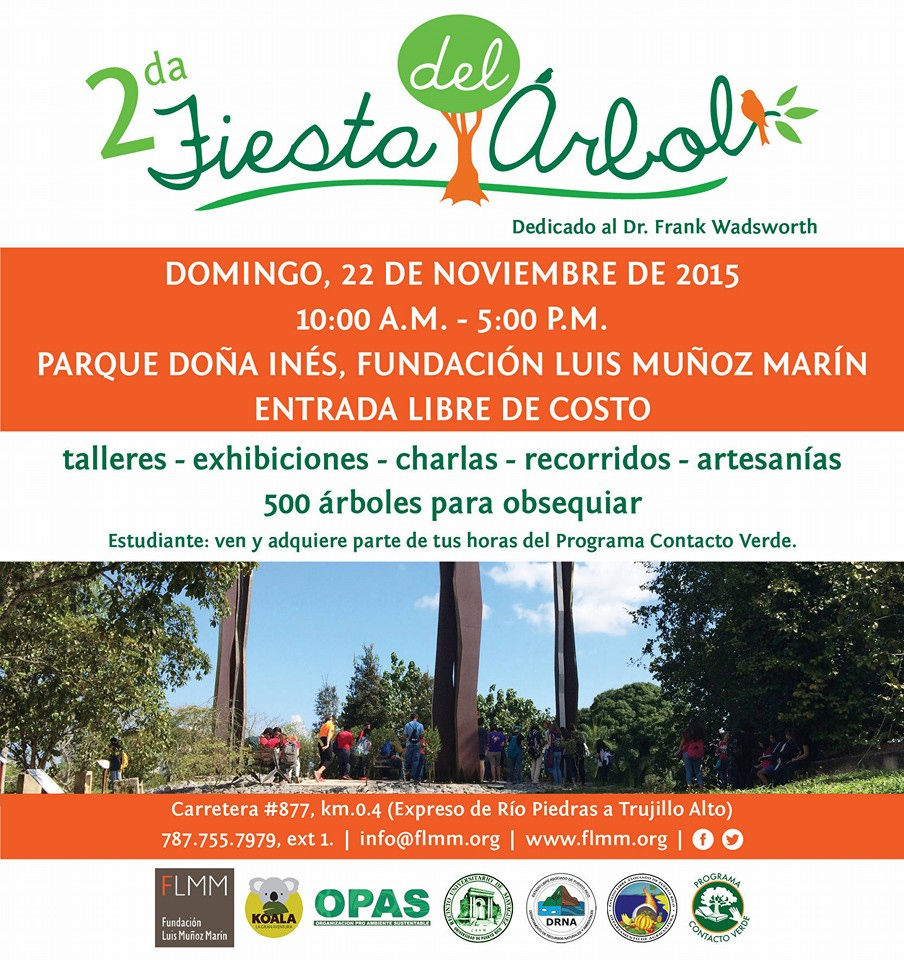 This event was dedicated to forester Dr. Frank Wadsworth, and Andrés presented
a plaque to celebrate his 100th birthday.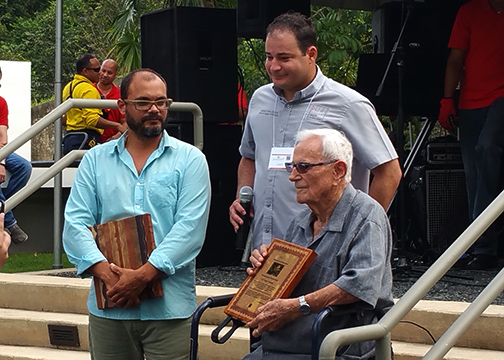 We had a table to show off some of our latest products, cheese boards, chopping boards, tostoneras, and samples of Puertorican hardwoods.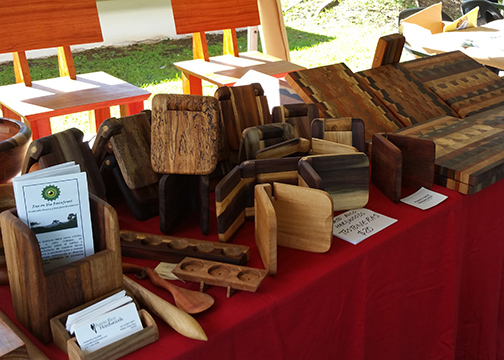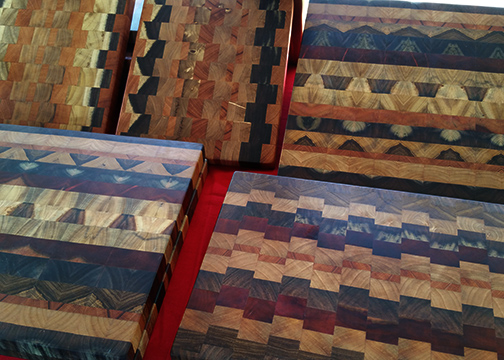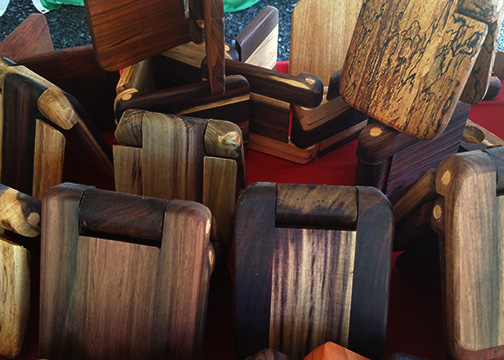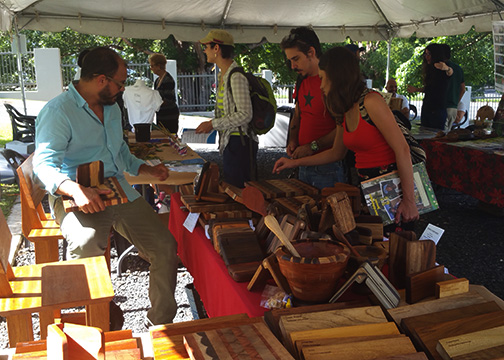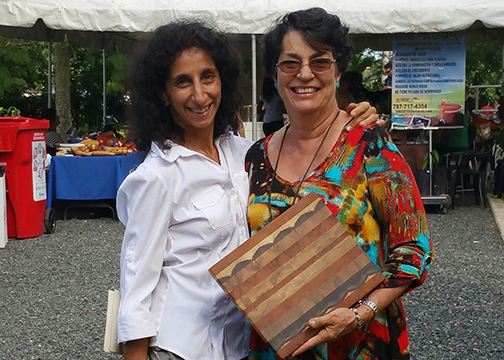 3t with Isabelita, Frank's wife, a great supporter of our project, and products!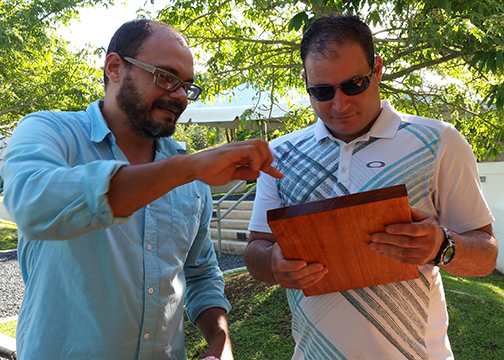 Andrés with Christian Torres, Director of FLMM.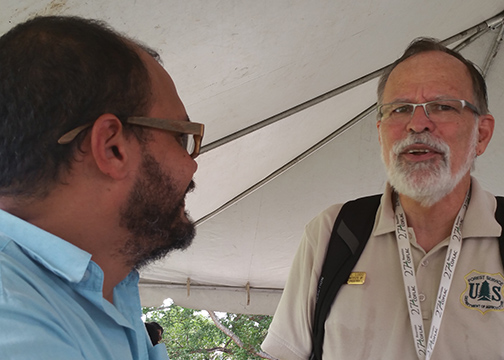 Andrés with Dr. Ariel Lugo, Director of the International Institute of Tropical Forestry.