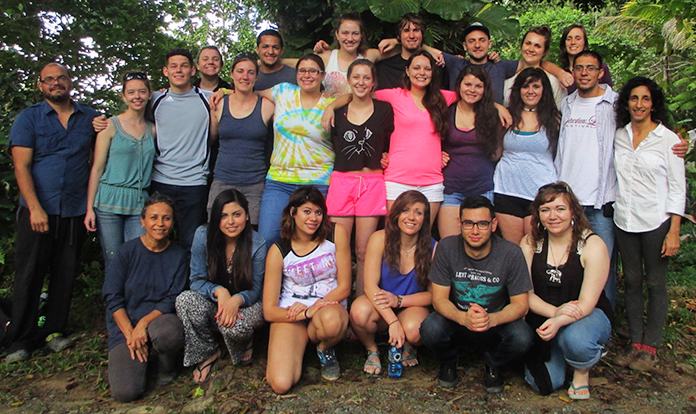 University Of Colorado, Colorado Springs, students spent 6 days at Las Casas de la Selva, and helped build a
retaining wall, as well as prune and maintain the wastewater garden. We all had a great time and we
really appreciate all the hard work in rainy weather. U of C, we salute you all!